Is the Pisces man a real treat in the bedroom or is he a deflated air mattress that leaves something to be desired? If you're dating a Pisces man or are considering having sex with a Pisces man, you might want to keep reading for some useful knowledge on what he's really like.
At The Start He's Shy and Reserved
If you haven't had sex with the Pisces man yet but plan to, you'll notice that he starts out rather like an inexperienced teenager. He doesn't mean to but he's nervous at the beginning because he wants everything to be right.
He will be sensual, soft, and gentle typically. He doesn't want to scare you off or make you think he's a sexual deviant. This makes him take it easy and wants to show you a very pleasurable time.
However, he does get nervous and can fumble a little bit in the beginning. This also means he prefers to have a lover who is already sexually experienced so that he doesn't have to work so hard to impress.
In other words, if he's working with an inexperienced woman, he will be even more nervous as to not mess things up. He wants it to be a magical experience for his partner as well as for himself.
Even if you've been dating him for awhile and have been putting off the sex part of your bonding, he'll be twitchy at the beginning. He's likely to be and fantastic kisser and snuggler though. He loves affection and loves giving it as well.
He loves holding hands and showing displays of affection. So this part is likely not an issue between you but when you're ready to take the next step, just be aware he'll be nervous and have a tendency to show it.
Bust A Move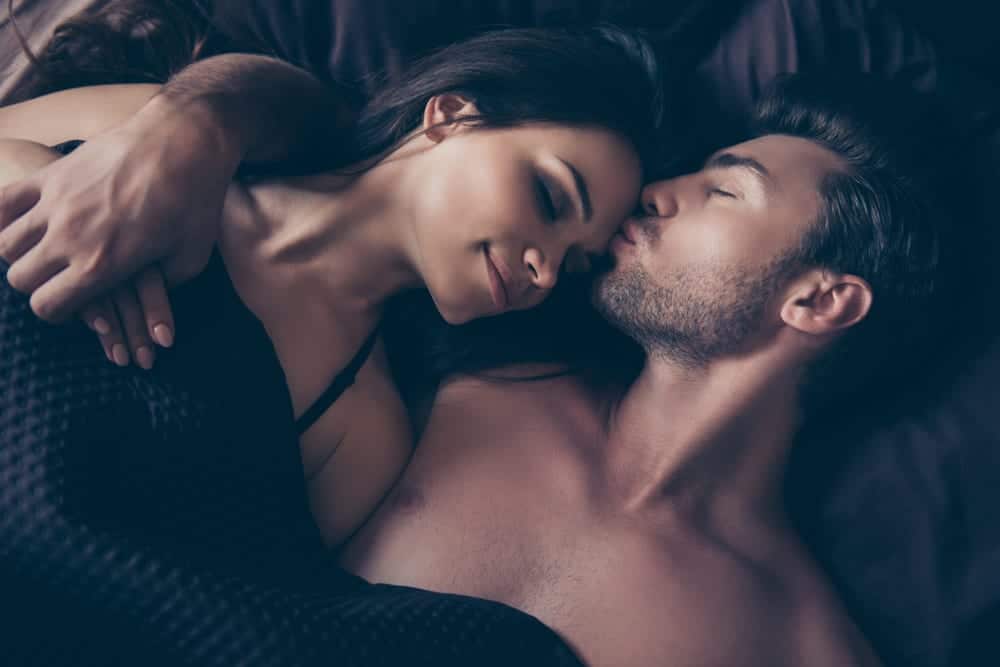 When you're with a Pisces man and he hasn't tried to be intimate with you, he may be trying to figure out if you want to or are ready yourself. This means you may have to make the first move.
He does love women who are bold and don't mind going for what they want. It's impressive and inspiring to him. Reach in and kiss him and rub his thigh with your hand. Let him know that you want him.
You can even verbally tell him that you want him. In fact, you can do that via text as well ahead of time so that when you two are together again, he knows that you are up for a bit of play time with him.
Give him ideas but let him come up with some himself. He's quite imaginative and you'd be surprised the things he thinks of that end up being quite erotic and sensual for you both to enjoy.
Just be sure that you're not fearful to get in there and get things started. He'll appreciate the fact that he doesn't have to guess anymore what you want or where you are in the grand scheme of things regarding sex with him.
Flirt like crazy with him and he'll surely start getting the message. You can also tell him flat out that you're ready to take the next step in the bedroom with him. That way he'll start planning and trying to organize when this will happen with you two.
He'll go out of his way to be romantic and sensual to impress you and make you feel comfortable with him. He wants it to be a truly memorable experience for you both especially if he's falling in love with you.
Creativity and Imagination Required
To have an amazing rumble between the sheets with a Pisces man, you've got to understand that he's someone who will definitely be more fantasy oriented. Not that you have to do role play but that may be something to think about later on.
He's going to want to try fun and adventurous ways of having sex but he'll only do what you are comfortable with. He also likes to be "the man" in the bedroom. His object is to please you and feel confident in how he's doing it.
Feedback and telling him what he is doing right will make him feel pretty darned manly. It's an excellent way to nudge him in the right direction too. Perhaps if he's doing something you like but could be better, you could push him a little more toward where you like it.
He won't be offended. In fact, he'll be pleased that you're letting him know exactly what feels right and what brings you the most pleasure. He wants to know he's giving you everything you deserve and need.
He will want you to be accepting and understanding of his ideas or desires. I'm not saying you have to try everything he wants to do but at least be open to what he may suggest. You can tell him what you're comfortable with and what you're not into.
That way you two will know where the boundaries are and where you can go wild together. You can also make suggestions of your own as far as your own desires and fantasies. He wants to know and wants to hear them.
That can be part of your foreplay actually. Tell him what you'd like to try or what you're into. He'll get quite turned on thinking about what he can do to make that happen and make you feel he's all you could ever want.
The Closer You Get, The Better The Sex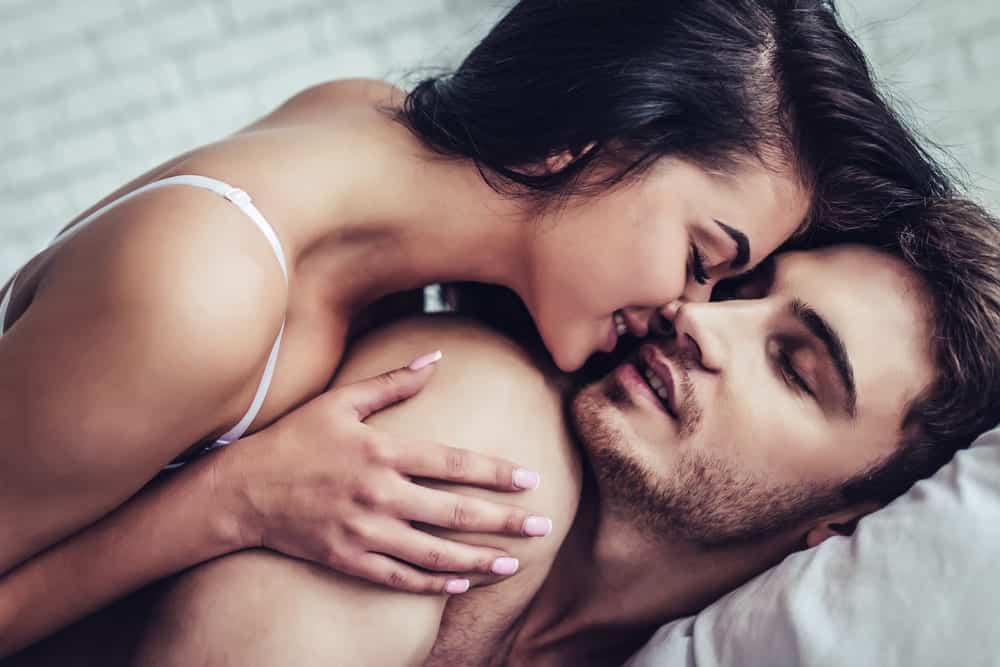 While Pisces man may be capable of a one night stand or a fling, he mostly wants a sexual relationship with someone he can totally fall in love with. He's emotionally tied to sex most of the time.
That means that he really wants to love or be in love with the person he shares his intimacy with. The closer you become to him, the more likely the spectacular the sex will be with him.
Give him a chance to show you the moon and more with his romantic and sexy ways.
If you want to better understand what's like to have sex with a Pisces man, and what are his fantasies, click here and learn all about your special Pisces guy.
Share your story (or situation) with our community in the comment section below (don't worry, it's anonymous).
Wishing you all the luck of the universe
Your friend and Relationship Astrologer,
Anna Kovach
---
---