So, you've gotten involved with a Pisces man, but something doesn't feel right. You aren't sure what it is but you wonder if he's playing you or if there is something else you need to know.
You may be getting a vibe that the Pisces man you are dating is simply leading you on, and it has left your head spinning all confused! You just want answers to understand him better and to either keep going or to let him go.
There are definitely some signs a Pisces man is playing you and tests that he puts his partner through. This is probably what is going on with him right now. Don't worry! You are way too smart to fall victim to this and I am here to help you out – beat him at his own game!
Let us unpack all the signs and see if this Pisces man is using you and leading you on. It is better to know these things than being left out in the dark. Knowledge is power, and there is a lot you can do with this information.
You need to figure out what he is up to and I can definitely help you out! Here are some things you can look for in order to determine what may be going on. Make sure you read all the way until the end.
How Does A Pisces Man Test You? 
He's Acting Flaky
There is a terrible side to your Pisces man, and that is he can be really non-committal and nonchalant about things. There is nothing more infuriating than a man who can't commit to something. And the more you try to get him to stick to the plan, the faster he tries to run away.
Unfortunately, this is one of the tactics he uses to really get under your skin. I personally think he does this because he has definitely been hurt before and if he shows you that he cares about you, then it is game over for him.
He pretends not to care about the plans you make because he is trying to push you away because he is so afraid of getting hurt. I guess he doesn't realize that he is only hurting himself by behaving this way.
But he might not be doing this intentionally at all! Pisces men are notoriously unorganized, and his head might just be in the clouds. This is still pretty uncool because it seems like he isn't considering your time which is a little disrespectful.
When he acts flaky let him know how terrible it makes you feel, this may make him think twice about the way he is treating you.
He's Playing The Victim
There is a side to a Pisces man that can be quite unattractive, and that is when the side of him comes out that thinks he is a victim. He will blame absolutely everyone else for his problems, and not take any responsibility for himself.
He will take everything out on you if you give him the chance. This is a super cowardly thing to do, but I guess it has been a very long time since he has been able to get away with this kind of behavior.
If he acts super sensitive and is playing the victim card just realize that he is trying to test his boundaries with you. He wants to see how far he can push things with you and how much he can get away with.
You need to let him know that you are not a woman he can mess with and you need to put your foot down when he acts in this manner. Let him know that you won't stand for this nonsense. Don't be afraid of stating how you disapprove of his actions.
He simply needs to learn how to take more responsibility for himself. Besides, do you want to be with a man who is constantly playing so many games? This is often how a Pisces man will test you.
He will blame everyone else for his problems and make excuses about why it is never his fault.
He's Acting Overly Sensitive
This point ties in nicely with the previous point, but a Pisces man can be really, really sensitive. This side of him might not even be that conscious within him, but there seem to be some days where whatever you seem to do or say he takes so much offense to.
This is again one of the tactics your Pisces man uses to test you. He wants to see if you are willing to change the way you behave to make him happy. However, he needs to learn that his sensitivity and emotions are his own responsibility and he needs to figure out how to cope with these feelings productively.
It might not even be your fault, but he will conveniently blame you for something because he expects you to fix his problems for him.
5 Signs A Pisces Man Is Playing You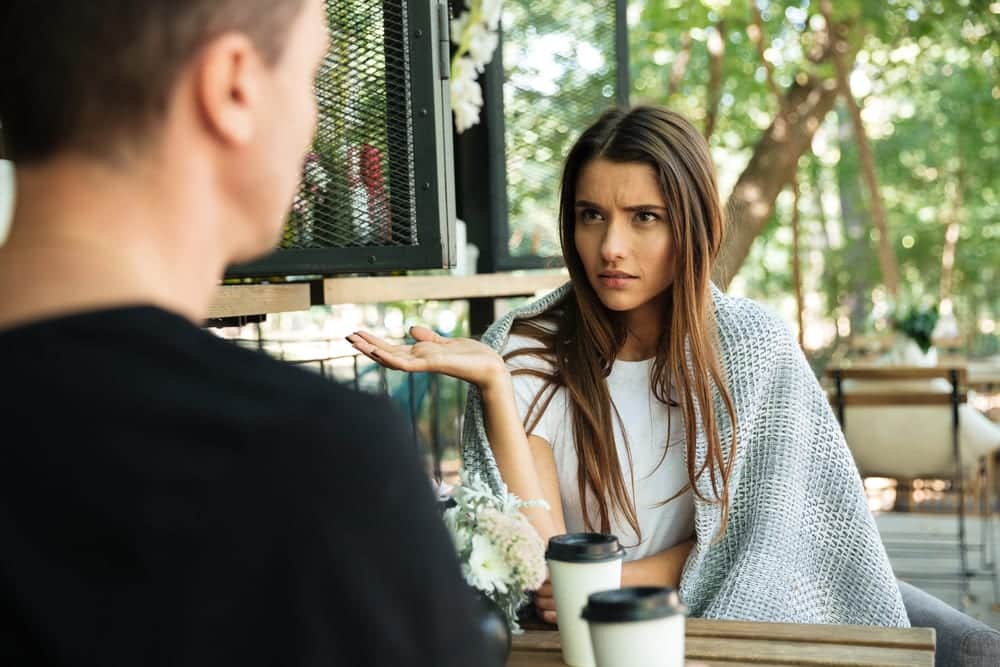 Believe it or not, there are signature things that a Pisces man will do or say that will show you what is going on with him. You simply have to learn what they are and what you can do about it.
How does a Pisces man test you? Again, this is something you have to learn so that you aren't a victim to his games. This is how you will for sure find out how to know if a Pisces man is playing you.
1. The Pisces Man Plays Mind Games With You
Pisces men playing mind games is a really obvious thing to take notice of. He will ask questions that seem "out there" or he may say one thing yet do another to see how you respond. This is all just a test to see how far he can push things with you, and he gets a rise out of how you respond.
Remember that Pisces men can be incredibly manipulative. They know how to play with people's heartstrings and this gives your Pisces man a lot of power because he knows how to control people based on their emotions.
It's important you know all his maneuvers to find out if the Pisces man playing games is something that is happening to you in your life. There is more. Keep reading to find out all the signs a Pisces man is playing you.
2. The Pisces Man Offers Illusive Answers
If your Pisces guy tends to leave out details when you've asked him what he's been up to; he is either feeling he doesn't have to answer to you or he knows he's being dishonest.
Pisces men can tell white lies and omit information like no one's business. They do this especially when they're seeing someone that they're not that serious about.
If he tells you he went to hang out with a friend but leaves out certain aspects of where he was going, then he may have been meeting a female friend who is actually a bit more than a friend.
Do you see how this works? "I went to see my friend and we hung out playing video games," but what he isn't saying is: "I went to hang out with my female friend and we started with video games but ended up having sex."
I'm not saying all Pisces men are liars and cheaters. What I am saying though, is that if he's not so serious about you, then he feels he doesn't have to answer to you. Therefore, he'll omit the truth of the situation so as to not rock the boat.
Why do that if he isn't into you? That's the real question to which I am not sure I have the answer. If he's still "playing" with you then he may not yet be ready to give that up while he's playing with others.
He should just let you go if that's what his intention is, but Pisces is always looking for his true soul mate and until he finds her. He'll keep looking elsewhere to make sure he's not missing anything.
He seems to always think that the grass is always greener on the other side, and he likes to keep his options open. Don't succumb to his manipulation by giving him all the power. You are an amazing woman! And he will quickly notice that when you disappear because you have had enough.
3. Pisces Men Are Very Convincing With Their Mind Games
If you've been around your Pisces man enough, you know he has a way with words that can convince anyone of anything. This includes making you think he's telling you the truth when he's actually being deceptive. This is one of the signs that your Pisces man is playing you and leading you on.
Start looking for the things that give him away. Use the Scorpio tactic of looking him in the eye. If he isn't being honest; he won't be able to keep his gaze on your eyes; he'll look away and fumble his words.
Body movement is a good indicator also. If he shifts uncomfortably or becomes a little jittery then you know he's probably not being forthcoming or truthful in whatever it is that he's telling you.
He's so good at telling lies or bending the truth that he's become very comfortable with himself. However; there is always a way to catch someone in a lie and he's no different and that is body language!
Eye and body shifts, while he's telling you what he was doing or what he's going to do, will reveal to you if he's being honest or if he's playing you. While he is an expert at convincing people of anything; he is flawed.
Now that you know; start asking him questions and see how he physically responds. You'll get right to the truth and he won't be able to hide as easily. Naturally, he's likely to deny it if you call him out so don't be surprised if he does.
4. Flaky Behavior With The Pisces Man
When a Pisces man isn't committed and is using you; he'll flake out quite often. If he has plans with you and calls you to tell you he cannot make it or wants to change the dates; he's up to something. This is a sure sign that this Pisces man is playing you and leading you on.
Sometimes he may legitimately have something come up and needs to change but when you see he's doing it often, you know something is going on and it's time to perhaps put your foot down.
Then again, he could be testing you to see how you respond. How does a Pisces man test you? I've got some information you need, so keep reading!
Ask him why he keeps flaking out on you. He'll probably try to give you a story but again; watch his behavior as he talks. You'll be able to tell if he's being honest or is giving you total crap.
A flaky man is a man that isn't invested. He could be seeing other people and breaking plans with you to go see them. If not then he's being selfish and taking time to himself after he promised it to you.
Time to himself is important but he should never cancel plans to do this. He should take the time he needs or wants on days he hasn't already promised to get together with you or at least communicate with you that he has been feeling overwhelmed and needs some space to breathe.
Constantly pulling out on plans is something that indicates that he's not serious about you and you may want to consider moving on to find someone who won't flake out on you. Remember your self-respect is more important than getting his approval.
Are Pisces Men Liars?
Pisces men can be truly wonderful partners, but unfortunately, there is a side to them that is so manipulative. Pisces men can be liars, but it is a case-by-case scenario. It all just depends on the man you are dealing with.
Pisces men are really good at reading people, and they can quickly figure out what drives people. This makes them crafty liars because they intuitively know what you would believe and what you wouldn't believe.
These guys are super sensitive to other people's emotions, but this also gives them a great amount of power because they know how to push people's buttons. This is what makes Pisces men such good liars.
Are Pisces Men Players?
Are Pisces men players? Take a look at my next section to find out more. It may be eye-opening.
A Pisces man isn't your obvious, go-to player type. He does believe in true love and finding his soulmate, and he wants to find her badly. This, however, means that your Pisces man has no trouble dating around so that he can find his perfect match.
The good thing about a Pisces man is that when he commits, he really commits. But until the two of you have the conversation about taking things to the next step, he feels like he is allowed to keep his options open.
You may see this as him being a player, but remember, if the two of you haven't spoken about being exclusive, then it doesn't really count. I wouldn't say a Pisces man is a player!
Watch for everything I've mentioned here and you should be able to tell rather quickly whether your Pisces man is actually into you and trying to commit or if he's talking himself up for something he won't ever deliver.
Most Pisces men are looking for their one and only, so they don't do a whole lot of playing. However; some of them are out there and are looking to have "fun" until they find the one.
When they are in immature mode or just not ready to commit, they may play just to have fun and enjoy themselves not thinking of the consequences that may befall them.
Are Pisces men players? Not typically, but they can be when they are not ready to commit. He's talking to you and making promises he doesn't intend to keep is one of the signs a Pisces man is playing you.
Take note and understand. This will aid you in figuring out how to know if a Pisces man is playing you. You should know by what you've read here so far how a Pisces man tests you.
It's pretty clear when he's not sure what he wants. It's this type of thing that can cause Pisces man to play mind games. Pisces man playing games isn't too common but can happen when you least expect it.
Get to know your Pisces guy before you commit yourself to him. Make sure he's not just out to play you and hurt you. You cannot do this overnight. Watch him, listen to him, and watch for the signs a Pisces man is playing you. You'll figure it out fairly quickly.
When A Pisces Man Plays Mind Games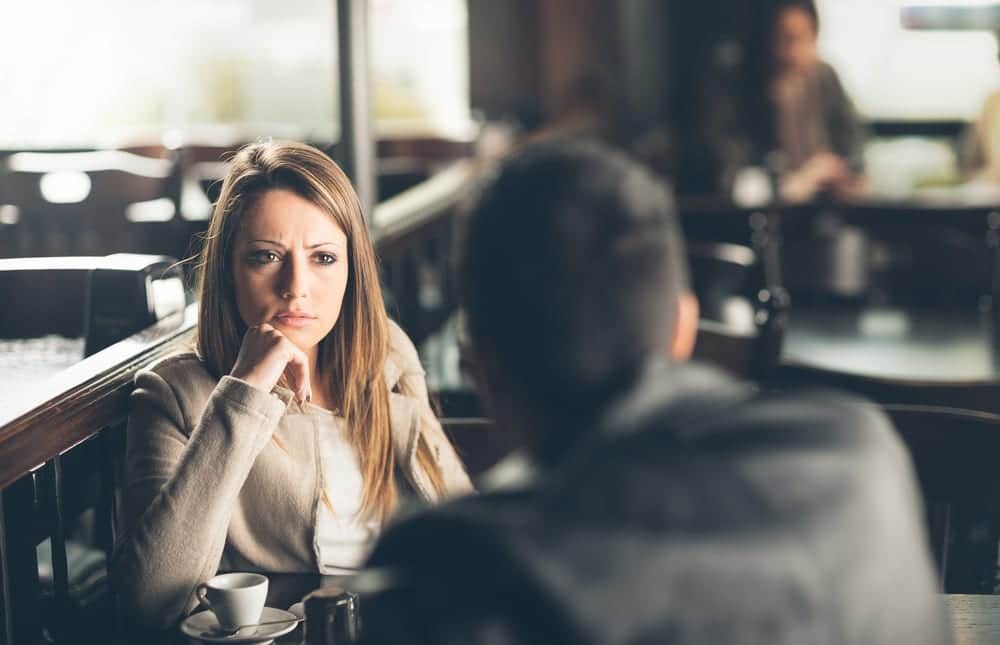 Pisces is an expert game player. So how to know if a Pisces man is playing you? He knows all the right things to say to get into your life or into your pants. Be very careful. All his other actions need to line up with what he says otherwise you have no reason to believe him.
When a Pisces man is in love; he'll want to be with you as often as possible. If you've met a Pisces man who says all the right things but doesn't put the action behind it; you've got yourself a player who doesn't care about your feelings.
Look at the overall picture and start piecing together those red flags. When you do; you'll realize that though he's a smooth talker; he's fallible and you can calculate if Pisces man playing mind games is happening or not.
How To Know When A Pisces Man Is Done With You
I often get questions from my readers like: "I have been dating this Pisces guy for a while now, but I can tell if he is leading me on?" You have no idea how often women ask me this and I can understand your frustrations.
Pisces men are quite popular under the ladies. It must be because they are so sweet, romantic, and sensitive. No wonder so many women want to be with them because they make them feel so deeply loved and seen!
You may be dating a Pisces man for a while now, but things just don't feel the same as once did. So how can you tell if a Pisces man is leading you on and is done with you?
He Goes Silent And Ignores You
When he's done, he will likely become quiet. One of the signs, when a Pisces man is done with you, is that he will go silent, won't return your calls or texts, and basically, you won't be able to get a hold of him.
He Ghosts You
I suspect that the term "ghosting" was invented by a woman who was dating a Pisces man… That's what they do, one minute everything is amazing, and the next thing you haven't heard from your Pisces man in ages!
He sees no value in reaching out and trying to talk anything through. It will seem as though he never existed except your heart will feel the sadness. When he's done, he's done and you won't hear from him again.
Maybe months or years down the road you'll bump into him or send a random text and he may reply but trust that unless he's over everything, he likely won't start anything up with you again.
Then again if he's lonely enough, he may play with you a bit to make himself feel good again. When a Pisces man is done with you, you will most definitely know. He will be pretty obvious about it.
There isn't much you can do about this because once he has made up his mind, he has definitely made up his mind. Some women may resort to texting him repeatedly and chasing him down, but this will only scare your Pisces man off even more.
The best thing you can do is just to step away from him and keep your self-respect intact. There is a small chance that he may be really surprised that you aren't chasing him, that he may come circling back to you, but don't hold your breath in for this.
The chances of this happening are minuscule!
My Final Thoughts On The Pisces Man…
One minute you are dating your beautiful and romantic Pisces man and the next, things just seem a little off…
This is so incredibly confusing!
How could things go from amazing to almost non-existent so quickly?
You have tried everything, but it seems like the more you try the faster he tries to pull away…
This just leaves you totally heartbroken.
If only there was something you could do to turn this around and make him see how special this relationship is to you…
You are starting to feel like your Pisces man has been leading you on…
It is just so confusing and makes no sense that he would do this to you…
Well, there are always ways you can fix this and take back the relationship you worked so hard for!
< – – Click here to find out more
I have worked tirelessly to figure out a way to fix all relationships with Pisces men.
And it isn't as hard as you may think. There are so many things you can do to turn your relationship around…
To have your Pisces man see you as his Queen once again!
To have him love you the way you know you deserve.
This is just the beginning of your amazing relationship together.
Why give up hope now where there is so much more for the two of you to experience together.
If you truly love your Pisces man and want to fix things so that you can have the most amazing life with him then now is your chance to make a big change…
< – Click here to find out more information about how you can make your relationship the most amazing thing you have ever experienced
You have a lot more power than you give yourself credit for…
It is about time that you start taking control of the situation and living the life you have always dreamed of…
By the way, did you know that older still sexy rock star Jon Bon Jovi is a Pisces? It makes sense when you listen to any of his lyrics. He's a lover and a dreamer.
Did you get played by a Pisces man? Tell me how he did it, I'd love to know!
Share your story (or situation) with our community in the comment section below (don't worry, it's anonymous).
Wishing you all the luck in the Universe.
Your friend and Relationship Astrologer,
Anna Kovach
---
---