What types of text messages can you send a Pisces man that will get his juices flowing and make him really want to ravage you? It's really not too entirely difficult but knowing could make your experience that much more fulfilling. Keep reading for tips on how to seduce a Pisces man through text.
Keeping Things in Perspective
Something you need to keep in mind regarding texting Pisces man. You don't ever want to overwhelm him or fill up his inbox with text messages in a short amount of time. He'll talk to you when he wants but don't overload him.
Sending him a few texts is acceptable but if you go overboard, he's going to feel like it's too much and that you're a bit clingy. He may also feel like you are attention seeking which is something he doesn't like.
He doesn't always have the heart to tell you if you're stepping over the line. If he never does, don't think that he's alright with it. Be careful and be conscious of his desire to have quiet sometimes. Just keep everything in moderation.
Texts can be effective but remember this; people can misunderstand them which can also cause a big mess. Be really sure of what you're writing before you hit send so that you don't send something unwanted.
I'm not trying to scare you into over thinking what you write but I'd be a billionaire by now if I threw down money on every person who texts something that gets taken the wrong way by the receiver.
You don't need to be hard on yourself or critical just be sure you're clear. That's all I'm asking of you. Being clear leaves little or no room for error. Read it, read it again and make corrections if needed then hit send.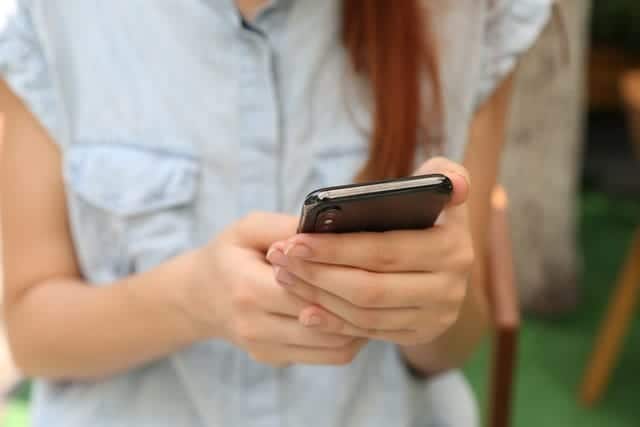 Fantasies Work Really Well
If you've been talking to your Pisces man and getting to know him then you may have an idea of what his fantasies are or what he'd like to try. You can play on this with what you send him.
If he's into role play, you can implement code names for the two of you and then talk like you're strangers who are meeting up at some secret place for a rendezvous.
In the case he has a fantasy of having you in the outdoors for example, you can send him a text talking about how you can't wait to have his hands all over you out in the water, on the beach, or in a tent.
Whatever his desires are, try to play on those. You can even heighten the excitement by asking him "what is your biggest sexual fantasy" or "if you could physically do anything with me, what would it be?".
These questions aren't confusing and are pretty straight forward. It makes him actually think about what he wants and what he'd like to do with you or to you and you'll probably get a kinky response.
Pisces man is good at talking sensual without sounding overbearing. He knows how to please a woman and turn her own with simple words. Play into what he says to you and run with it.
Read next: How to Keep a Pisces Man Wanting You Once You Catch Him?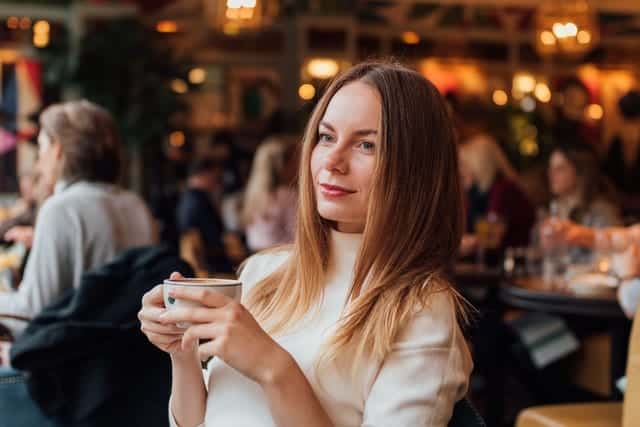 Aside from Sex
To fully arouse a Pisces man, you need to talk about other things besides sex. You can talk about sex but don't do it too often otherwise he's going to think that's all you want to be with him for.
When you're crushing on him or are in love with him, you definitely want more than just sex. You're going to have to prove yourself. Trust me when I tell you, if you turn his mind on, it will turn him on and will effectively seduce him.
The Pisces man wants a highly intelligent woman that likes to discuss many things about life. Show him how smart you are by sending him random facts. He may or may not know what you've sent but he'll be impressed.
You can send him something that will make him text you and ask why you shared that. Then you can cleverly tell him that you thought it was interesting and thought he'd enjoy it as well.
He probably will enjoy it! Look at the news and grab onto anything of significance and you can text him about this as well. The importance is showing him that you'll talk to him about anything and everything including sex instead of just sex.
Talk about other things you know he really enjoys in life. Talk about your own successes and what you'd like to do with him in life going forward. Send him texts about things you'd like to go try for the first time with him.
Again, don't clutter his inbox with all these texts. These are just some ideas for you to consider when you're sending him messages. You want to keep his interest and let him see how beautiful you are on the inside as well as out.
Read next: 7 Pisces Man Traits That Will Help You Understand His Behavior
Sexy Photos
It's no lie that a Pisces man loves beautiful women. Sending him some sexy photos will definitely arouse him followed by a witty comment from you will send him over the edge.
I wouldn't suggest sexual photos as again, it may give him the wrong impression. You can send just a simple selfie where you're looking beautiful with your hair and makeup.
If you're out with your friends, have someone take a photo with you and your friends and then send it to him. Show him you're having a good time and tell him that you wish he was there.
This will show that you're thinking of him and he'll love seeing you looking your best. Cleavage is fantastic but no nudes. I know it's tempting because Pisces men tend to ooze sexuality without even trying.
Remember, he's a water sign just like the equally as sexy Scorpio and Cancer men. Keep it classy but sexy and you'll very much turn on his mind and his libido. Keep it in moderation and you'll win his attention.
3 Huge Mistakes Women Make When They Text A Pisces Man
Now that you know the types of texts that work best for your Pisces guy, are you aware of the things you absolutely shouldn't text him?
What would be so detrimental that it would ruin your connection with him?
There are definitely things you need to know so that you don't make these mistakes.
Texting your Pisces man can seem like a tricky thing. You want to make a good impression.
But what if you say something that makes him see you in the wrong light?
Click here to find out what NOT to text a Pisces Man << 
You cannot keep a Pisces man without knowing the right thing to say to him.
There has to be a way you can break through…
You don't want to lose him! He could go cold on you forever if you do the wrong things…
If you click here now, you'll find out what you need to know to help you <<
Don't let any more of your time slip by not knowing what you might say that would turn Scorpio man off.
Take matters into your own hands while you can…
It's really important for you to learn all you can with the sensitive Pisces man…
Click here to discover what not to do with Pisces man now! << 
Wishing you all the luck in the world on your journey!
Your sister and friend,
Anna Kovach
---
---