You're finding that you're really interested in a Pisces man but aren't sure what to do. Should you chase him or let him come after you? What's the right thing to do? Does Pisces man like to be chased?
Is your Pisces man playing hard to get? This article may help you learn how to make a Pisces man chase you if he normally wouldn't. Even if Pisces man never initiates, he can get there. Keep reading to learn more!
Pisces Man's Preference, Does Pisces Man Like To Be Chased?
To be really honest about this, Pisces man isn't much of a chaser. It's a rare occasion that he will do so. Basically it boils down to the fact that he wants to be sure that someone wants him before he'll bust any moves.
In reality, he'd prefer the woman to initiate contact or conversation. He doesn't even mind her asking him out. By doing this, he's sure that she's actually into him so he's not wasting his energy.
Pisces man is a dreamer as I've mentioned in other articles. He isn't one to give up his time or efforts unless he knows that the woman he digs is also digging on him. He's much like some of the other signs that won't bother.
Pisces man is a lover and romancer. That is true. However, he isn't going to throw this at someone whom he thinks may not be into what he's trying to do. He doesn't like rejection.
To avoid rejection, he will avoid chasing women. I'm not saying he won't flirt but I am saying, he won't go after someone unless they show signs that he's actually going to be successful in his pursuit.
The Twist When It Seems Pisces Man Never Initiates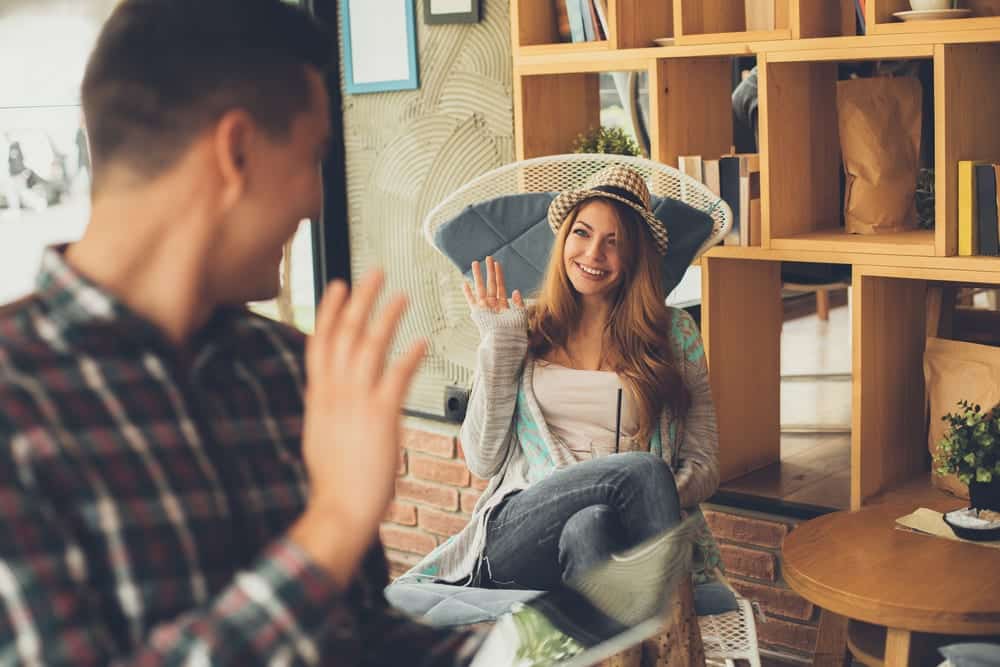 So now that you understand why he doesn't tend to chase after someone, let me now look at the other side of this. Does he want to be chased then? The answer is surprisingly no.
While he wants woman to be forward with what she wants with him, that's where she should leave it. He wants to be able to decide what he wants and he wants the woman that digs him to allow him to do so.
I know he sounds incredibly picky right? The thing is, he's a free spirit and so he wants things to develop at a natural pace. Where he doesn't want to chase anyone, he doesn't want anyone chasing after him either.
The way he sees it, if he chases, it means that she is playing hard to get or that she's just not really interested. The reason he doesn't want anyone chasing him is because then it makes him feel like he's being stalked.
What he wants is a healthy union that is brought about by both he and his lady that will make it very clear that they are a good match and should work on building something special.
Yes, he will absolutely be thrilled if a woman tells him "hey, I think you're really neat and I'd like to get to know you better". He will respond and he will agree that's a great idea.
Texting When Pisces Man Playing Hard To Get Is An Issue
If you're someone who enjoys texting or have met a Pisces man through a social media site/dating site, you may only have access to this form of communication until he gives you his number or calls you.
When this is the case, you'll want to be nice and easy. Don't pressure him or demand that you two meet. If you do, he'll immediately see this as chasing or stalking which will make him stop responding to you.
What you do is flirt with him, slowly share things about yourself that you think he should know and for goodness sake, if he doesn't respond right away, don't shoot him another text immediately.
Give him some time. He may be busy or he may be thinking about what you said and not sure what to respond with yet. Don't panic. Let him figure things out and when he wants to, he'll get back to you.
Pressuring him is just as good as chasing and he won't like that. Be very careful. Remember, he's looking for a woman that will be his best friend and partner all rolled into one.
How do you do that? Show him why you would be his best friend. Talk to him like you'd talk to any friend that you're trying to get to know better. I'd leave sex talk out of it because if you talk to him about sex, he's going to take advantage.
He loves dirty talk and will probably use it as a masturbatory aid next time he needs a sexual fix. He won't take you seriously though. He'll see you as a toy who is chasing him.
Make your texts light, fun, and draw him in by what your heart has to offer. Don't dive into relationship talk, don't talk about sex, and don't be pushy. Give him time to respond.
Trying to figure out how to get a Pisces man to chase you is a complicated process that it might be best if you let go of the idea. Even when Pisces man playing hard to get is a problem, it doesn't mean you should chase.
Let Him Know You Like Him Then Let A Pisces Man Chase you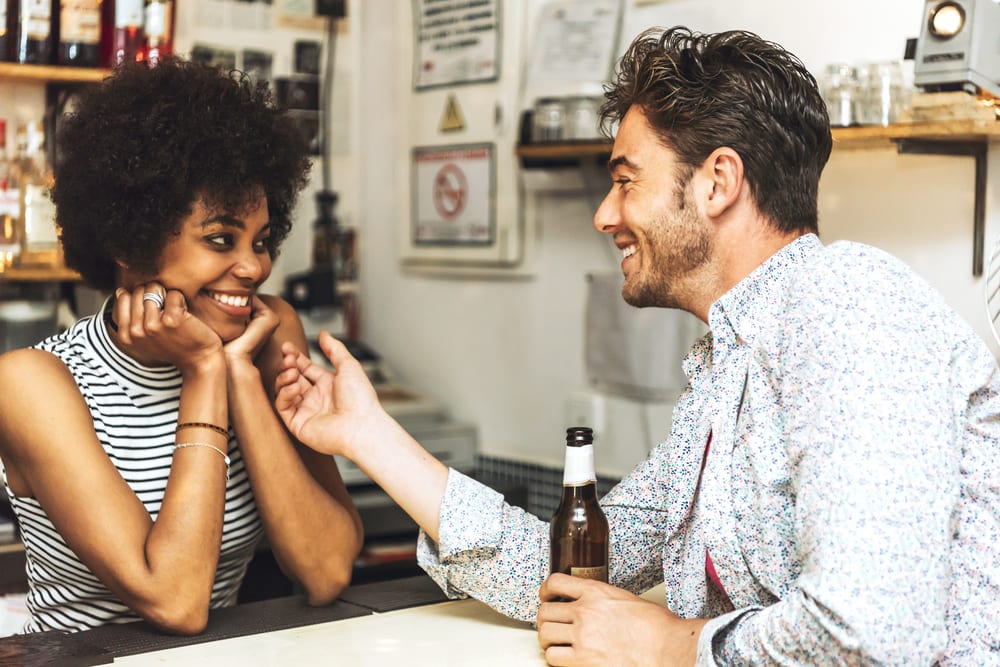 It's very simple actually. Flirt with him but do it in a sweet and kind way. Leave sexuality out of it or he'll only consider you a toy or a friend with benefits. You definitely do not want that when trying to win his heart.
Do not show signs of chasing him or pressuring him. Do not expect him to chase after you either. If you decide to stop texting him because you're not getting what you want, it won't help you.
He won't be the one that comes back after you when you ignore him. He will assume you're not into him anymore and he'll move on. Chasing doesn't work with this guy. You can try to let a Pisces man chase you but he may not do it.
Hopefully this helps you figure out how to best approach getting to know a Pisces man better and letting him know you like him without any pressure or stress. Realize that a natural old school way is actually better.
What I mean by that is let him know you like him but then allow the courting process happen. Let it be a very natural experience for you both. He'll love it! It's a bit better than trying to let a Pisces man chase you.
How to make a Pisces man chase you? I'm not really convinced you can make him do anything he doesn't want to do already. If he really likes you or loves you, he will pursue you.
Pisces man playing hard to get only tends to happen if he isn't really sure he wants to be involved or he's not sure about you. Pisces man never initiates until he's really sure about someone.
Again, does Pisces man like to be chased? Not much. No. He doesn't mind you letting him know you like him but he doesn't want someone who comes off as desperate via chasing.
There is no one clear answer as to how to get a Pisces man to chase you. Either he will or he will not. Be yourself and let him fall in love with who you are. He is more for equality I believe.
If you're ready to understand more about Pisces man click here to learn more about Pisces Man Secrets.
Oh and hey, did you know that adorable actor Corbin Bleu is a Pisces man? He's so gorgeous and I bet he's super sweet.
Did you get a Pisces man to chase you? How did you do it? I'd love to hear your success story!
Share your story (or situation) with our community in the comment section below (don't worry, it's anonymous).
Wishing you all the luck of the universe
Your friend and Relationship Astrologer,
Anna Kovach
---
---