The Pisces man is known for being a dreamer. He's looking for a love that's like a fairytale, which makes him a very romantic partner. He's a highly sought-after guy in the love department. He's irresistible, charming, and oh so handsome. 
So what are the reasons why women fall in love with a Pisces man? I am so happy to share with you what I've learned from my research and experience from many clients who have written in. Keep reading to learn all about this captivating man!
9 Reasons Why Women Fall In Love With A Pisces Man
1. He's Very Loving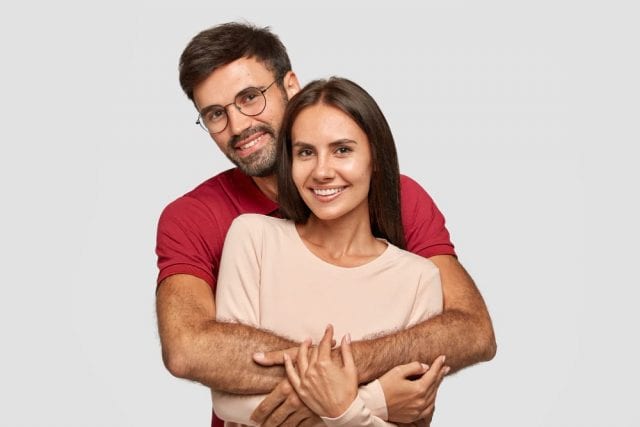 The Pisces man is known to have a big heart. Many women I have talked to over the years have confirmed this to be absolutely true. He's caring, sweet, and tender. 
He is someone who will give you everything he can to make you feel safe, loved, and appreciated. A Pisces man tends to dote over his partner – she's his everything! 
Pisces can easily picture future scenarios with the woman he loves. She's his fantasy and the woman he's always dreamed about. He treats her exactly that way because he wants her to stay with him forever.
2. He's Spiritually Connected
Many Pisces men are very into their spirituality, whichever spiritual route he took in life. It will largely have to do with how they grew up, and what connects them to their higher power. 
They believe that everything happens for a reason and they also believe in destiny. This is part of their dreamer mentality. Pisces men are emotionally tied to the roots of the spiritual path they are currently traveling on. 
You can bet that he will very much find a connection with you in a spiritual sense. He will try to feel you out on an unseen level that will absolutely amaze you. His empathetic ability will feel what mood you are in and offer up assistance maybe even before you yourself would realize that something is wrong!
3. He's Supportive Of Others
The Pisces man is one of the most likeable guys out there. He is kind and warm to everyone he meets. He has good ideas, he empathizes with them, and he can even be inspirational to them at times. 
He's the one that will help you achieve your goals in life if you let him. He'll be there to support what you love most in the world. He has your back! And you can rely on him to be your rock.
Ironically, he's someone that anyone can talk to. He sometimes has people seeking him out and asking for advice and if he isn't careful, he can absorb negativity or emotional overload. 
A Pisces man wants a woman he can take care of, and to show her that she can trust him. He believes in soul mates and the helping of humanity. This is one of the reasons why women fall in love with a Pisces man. 
4. He's Compassionate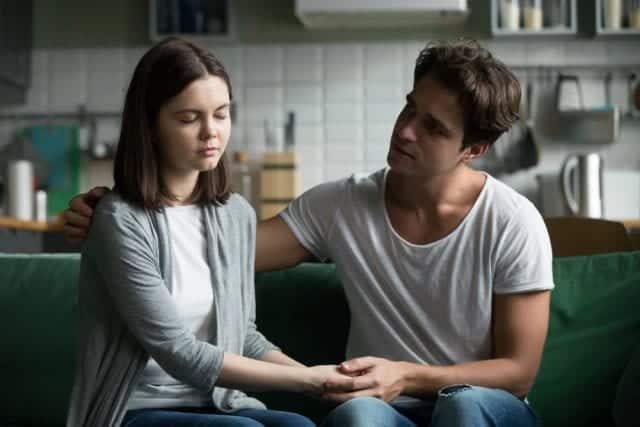 When he's doing very well in life, the Pisces man tends to be highly compassionate to people. He feels for them and he will help them in any way that he can. He is a servant of humanity.
He cares very much about the environment, animals, and people. A Pisces man can often be found doing humanitarian work such as volunteering, donating, or advocating. 
This can be part of his empathy or his spirituality. The Pisces man can also be rather intuitive, so he's able to know what someone needs. This guy is truly amazing. No wonder the ladies love him so much!
5. He's Artistic & Creative
In my experience with Pisces, they are normally very creative in their endeavors. They have fantastic ideas that are born from fantasies or day dreaming. 
He is able to pull it from his dreams into reality. Due to this; he's able to create art in various forms. This can be painting, drawing, building, carving, playing a musical instrument, or creating other forms of beauty.
Remember that he's a humanitarian, and it's not at all uncommon for him to find a way to help with his talents. He can set up a foundation or fundraiser using his gifts. 
6. Puts His Woman First
When a Pisces man falls in love, he always thinks about his partner. He is the traditional romantic. You are on his mind no matter what he is doing. If you need him or want him, he will be there at the drop of a hat. 
You're the priority in his life when you commit to him. The only thing that may change this is if one day you two have a child together. Which is understandable, but even so, he will put both of you as top priorities. 
He's not one that will run off with his friends when you would like him to be at home with you. He actually enjoys being with you more than he does with anyone else. 
When you want someone who loves intensely and thoroughly, a Pisces man is what you want. Dating a Pisces man is a wonderful experience and one of the reasons women fall in love with him. 
7. He's Always Relaxed & Tranquil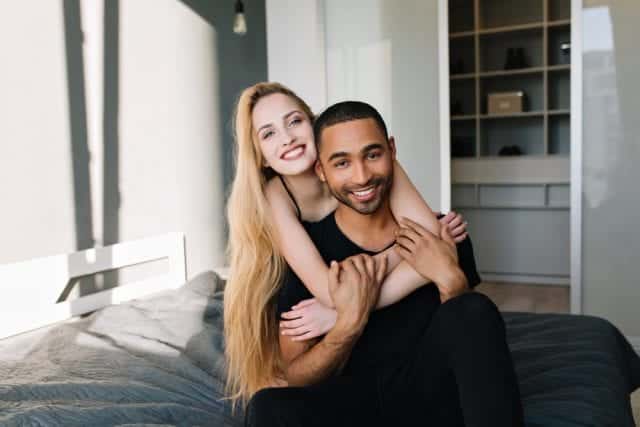 The Pisces man rarely gets upset or angry. He's easy going and he's pretty laid back. He's a water sign, so he definitely goes with the flow of the current. Whatever the mood is, he finds a way to make it work.
When he's with a woman he's falling in love with, he will try to help keep her soothed as well. If she's had a bad day, he'll draw her up a bath and light some candles. He may even offer to wash her hair for her. 
You know when you see movies where the man completely pampers his lady; this is Pisces man in all of his splendor! Yes, these dream men do exist. He doesn't normally get jealous, nor does he try to control his partner. 
8. He's Open With His Heart
The Pisces guy isn't one you have to work too hard to figure out. He wears his heart on his sleeve. This is a plus but it can also work against him sometimes. He makes himself vulnerable. 
Not only does this happen once, but he does it over and over again each time he dates someone new. Such a loving man requires a gentle and trustworthy woman When you fall for a Pisces man, be careful with his heart. 
He can be very fragile but he's so sweet that it's hard to do anything that would ever hurt him. It's a relationship that can absolutely flourish if you treat him with the tenderness that he gives to you. 
A Pisces man will open up to you fairly easily. He doesn't feel like he should keep things a secret or hide what he's thinking. If he loves you, he wants you to know it. 
Read next: When a Pisces Man Says He Loves You – What Does It Actually Mean?
9. He's Got Looks To Die For
The Pisces man is always so beautiful and inviting. He draws women in with his sultry looks, first and foremost. His natural charm comes later, when he talks to the women. 
Many women are easily attracted to Pisces men. The inner and outer beauty is in harmony and you just cannot help but to fall fast and hard for him. You can already tell how amazing he truly is!
Normally you might think it's shallow to fall for him, because of how gorgeous he is. But in this case, it's often true that he's as wonderful as he looks. Yet another reason why women fall so hard for the Pisces man!
Speaking of Pisces men, did you know that Justin Bieber is married to a Scorpio supermodel Hailey Bieber? This is a beautiful example of two water signs united. I hear that they are even planning to have a baby sometime soon in 2021!
It will be quite exciting to find out the Zodiac sign of their watery love. Perhaps they'll have a little bundle of fiery joy (Leo, Sagittarius, or Aries). That would mix things up for their little family. 
Do you have reasons of your own for loving Pisces man? How does he make you feel? I'd love to hear your experience. Help me to help other women with what you've gone through. 
The best part about "Pisces Man Secrets" is that it reveals so much you may not know about your Pisces crush or partner. Do you know what he's thinking? Learn to speak his language now by clicking here now.
When you figure out how to talk to him, you can make him yours forever. If you need help winning him over or winning him back, I can help! Don't miss out. Take some action and grab him before someone else does. 
Share your story (or situation) with our community in the comment section below (don't worry, it's anonymous).
Wishing you all the luck of the universe.
Your friend and Relationship Astrologer,
Anna Kovach