Is your Pisces man acting a bit off? Perhaps he's quiet, or he seems distant with you? Or even worse, maybe you believe that he's not with you for the right reasons. If any of this is hitting home, then you're in the right spot. 
I am a Relationship Astrologer, and in my time working with clients I have noticed some distinct signs to recognize if the Pisces man is truly prioritizing you… or if you're his plan B. 
Keep reading to get all of my insider tips on if you are being played by the Pisces man in your life! 
5 Secret Signs That You Are A Pisces Man's Plan B
1. He's Not Present With You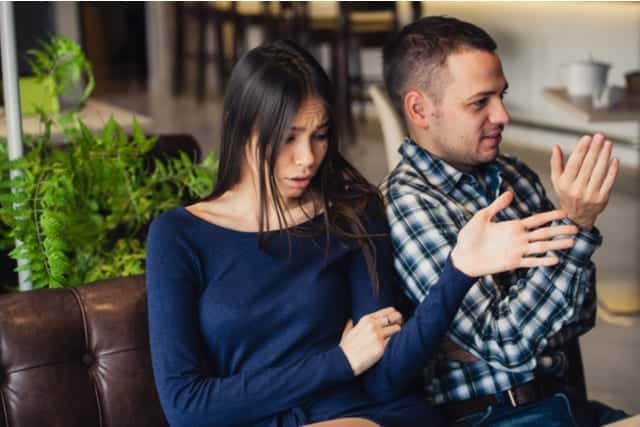 It's important in a relationship to have a partner who is experiencing life with you. In romance, experiencing the same things and having a point to relate to is important in order to build the feeling that you two are on the same team! 
When you're with a Pisces who considers you his plan B then you may notice that he's not really present with you. Maybe his mind is somewhere else and he can't focus in on you and what you're saying. Maybe he just doesn't seem to care about being in the same room as you, even if he is physically. Pisces have a tendency to just want to evaporate from situations they don't want to be in… and they almost do!
Ask yourself, is he interested in what I'm saying when I say it? Are his answers vague and generic? Is he with you physically, but his mind seems to be off someplace else? If you answered yes to any of these questions, then it may be time to wonder if he's thinking about all the other places that he could be besides with you in the moment!
2. He's Dodgy With His Emotions
Pisces are extremely emotional creatures and they absorb the feelings of those around them. They know this, and so many Pisces have built up a lot of walls in order to attempt to protect themselves from those that they don't trust. If he's not being forthright with his emotions then it may be because he has an inkling that he doesn't plan on being with you for a long time. 
If you're noticing that he is not emotionally involving himself with you and seems hands off, then this is a sign that you're dealing with a Pisces who just can't open up… at least with you! Pisces can open up and they know how to, it's just that they won't open up to just anyone because of how draining it is on them. If they haven't opened up then it's a sign that they view you as a potential drain.
Is he not returning the "I love you"s with the same intensity and meaning as you? Is he basically operating on the surface level with you instead of diving deep into how he's feeling? Do you ask emotional questions and get a minimal response? These are all signs that he's not here to be committed, or else he'd be getting real with you!
3. He's Got A Potential Wandering Eye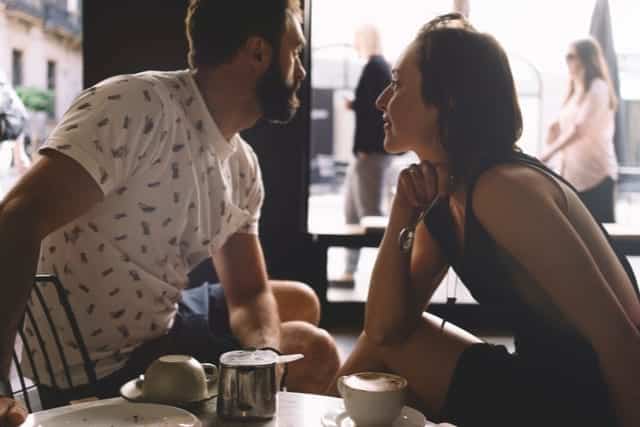 A Pisces who doesn't view you as a priority and isn't opening up with you still has a deep need to be emotionally understood. So, this begs the question: if he isn't being emotionally open and vulnerable with you, then who is he opening up to? 
Pisces who aren't prioritizing you are indeed still seeking a person to prioritize. Pisces have a tendency to put the love of their life on an extreme pedestal, almost in an unhealthy way. They need to have someone that they basically give themselves wholeheartedly to, since they tend to have a service-oriented approach in love. 
If the Pisces man is not totally tripping over himself to give you love and affection, then you can bet that he's either doing it for someone else, or looking for someone to give his whole self to. Just pay attention to the signs that he's being of service to someone else. He isn't one to try to upset people, so it could be a long time before he actually breaks it off with you… it's up to you to keep an eye out for this potential betrayal!
4. There's No Long-Term Talk
As I mentioned, a Pisces who is partnered with their soulmate is going to completely commit to them. He's going to be the type to talk about your future house, kids, and old age with his lover! He is his happiest when he's fantasizing about a brighter future with someone he loves. If you're not experiencing this side of him, it means that there is trouble brewing!
Pisces basically want to live anywhere but the now in many cases. Harsh, cold reality can be difficult for them to process due to their high sensitivity. If the Pisces isn't even flexing this trait of imagination and creating a future with you, then it means that he's not seeing one with you. This sign is a clear, and obvious one that means a lot in the context of dating a Pisces. 
Pisces won't fantasize with you if you aren't a part of their future fantasy. If you want to try it, bring up your future in some way. Tell him how excited you are to move forward with a home, kids, cars, gardens, anything! See if he dives in headfirst, chattering away about all of his plans of if he wants to change the topic or find an excuse to ditch this conversation! That will be your answer.
Read next: 7 Reasons Why Pisces Man Pulls Away (And How To Pull Him Back)
5. He's Easily Triggered By You
If you are the Pisces' plan B then he may just see you as a placeholder for his real lover, or worse, a roadblock in the way of his future. As such, he may begin to resent you overall. 
This resentment can lead to him being totally snippy and rude with you for what feels like no reason to you. You may ask, why does everything I do make him upset? Or maybe you don't think you've even done anything but notice that he changes his attitude, body language, or tone when you walk in the room. 
This is a telltale sign that he does see you as a hindrance between him and his true desires. 
Have you ever been a Pisces' plan B? How did you know? I'm dying to hear all about it in the comments below!
If you are interested in learning how to attract, understand, keep, and grow a relationship with a Pisces man then pick up my guide, Pisces Man Secrets, to learn everything I know about the Pisces man! Check it out right here.
And if you feel like you need some private guidance on your relationship, I've still got a few spots open for my 'VIP Consultation' service that you can book here to get instant clarity and guidance. You can book your private consultation here.
Wishing you all the luck in the Universe,
Anna Kovach
---
---