If you've been secretly crushing on a Pisces man or you're talking to one, then I've got news for you! Pisces men can sometimes be hard to get because they want a certain feeling that "clicks" for them.
Are you the woman to make him feel that instant chemistry? He wants true love and a Soulmate. Could you be the one for him? Keep reading to learn the seven ways to turn a summer flirt with a Pisces man into a strong relationship.
7 Ways To Turn A Summer Flirt With A Pisces Man Into A Strong Relationship
1. Invite Him Out
Now, this doesn't necessarily have to be a date, but taking a Pisces man outdoors is always a good thing. Maybe you can invite him to go camping with a couple of friends. Invite a few of your friends and a few of his! 
These types of outings can allow for you two to have time to talk in person and one-on-one. A nice hike while the rest of the friends hang back is one way that you can catch some alone-time with him! Campfires can be really romantic as well.
If camping isn't your thing, you can try kayaking, paddle boarding, or rent a boat for a day. Take him for a little cruise! What I'm basically telling you, is that you should take him somewhere that involves water.
You could also invite him to go to view a local aquarium. With any of these options, he's bound to love the creativity on your part and it will touch his soul. 
This should help you two become more than just a summer flirt. You two can discuss your aspirations and goals. This will tell him if you're the one for him. Your creativity will impress him as well!
2. Be Flexible & Spontaneous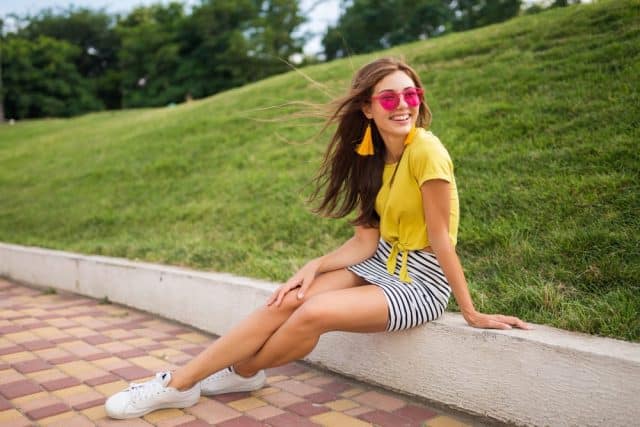 Pisces men tend to spend each day living in the moment. That also means that plans aren't something they are the best at. They love doing things impromptu and adore some on-the-fly fun!
Spontaneous adventures are what Pisces is all about. He needs a partner who will also be this way. She has to be able to go with the flow of how life plays out. 
Think about it like this: the Pisces man is a water sign. What does water do? It flows! You don't have to be a water sign yourself, but it doesn't hurt if you are!
Being able to say "yes" to going on a weekend adventure or a casual night out to have a drink. Be up for anything with a Pisces man. It's the same thing as when you ask him out for coffee out of the blue. He'll be pleasantly surprised.
The Pisces man wants to know that you like him and that you'd like to be more than flirting friends. Getting him out and certainly getting him alone is what you need to work toward.
3. Open Up And Be Vulnerable
If you ever hope to make a Pisces man yours, you're going to have to open up to him. There is no other way! Pisces wants to fall in love with your soul. He can't do that unless you are vulnerable with him.
This is the type of guy that you'll need to wear your heart on your sleeve for. Yes, this is a risk (and it can be scary!) but if you don't do it, Pisces man won't see your heart and soul.
Missing out on that will not make him want to get closer to you. He will just think you don't want to let him in or that you're not looking for the same things in love, and so he'll just move on.
The two of you have to bare your souls to one another. He will surely open up if you do, so why not take the leap? Sometimes love requires a sacrifice and if you sacrifice your walls, you will see what I mean!
I should also tell you that once you share important things about you, he will open up and tell you things about himself. This process will help you two get closer.
4. Flirt More Obviously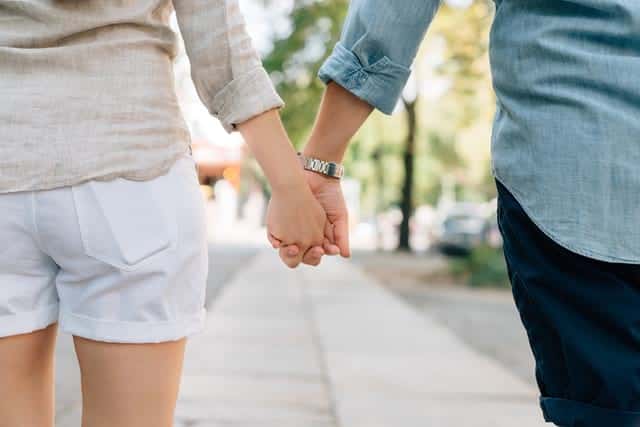 What I mean by this is that if you're already flirting, you need to kick it up a notch so that he knows that you want more. It's not wrong and it's not too forward.
In many cases, the Pisces man needs a woman to take the lead. After you have made the first moves, he can then swoop in and take it from there. Be bold and do things that make him understand you want him for more than just the summer.
You can throw in questions such as: "I wonder what your girlfriend would think with you hanging out with someone like me." That gives him the opportunity to tell you if he has a girlfriend or if he's doesn't, it's his chance to clearly tell you that!
If he says that he does have one, then you may be out of luck. However, if he says he doesn't have a special lady, then you get the green light to keep trying to flirt in a lucrative direction. 
Start touching his hand or his shoulder when you talk to him. Laugh at his jokes while looking him in the eyes. He needs to see that what he's doing is pleasing you. 
That in itself will probably turn him on and he may lay the flirting on a bit thicker because he senses you'd be open to it. 
5. Creatively Sweet Gifts Will Melt His Heart
If you want to make a breakthrough with your Pisces crush, you need to use your creativity to make him a gift with your own hands. 
He will not only be impressed by your talents but also by your sweet heart by thinking of him. He loves romance and this would qualify as a very romantic gesture to him. 
It shows him that he's not just a fling or a toy to him. Hand-make a card or some other type of gift you know he would enjoy such as a Pisces emblem or something to do with water.
If you're artistic, you can paint him a small painting that he would really enjoy including the water elements (beach, lake, river, boat, etc). Paintings, illustrations, or other mediums would all leave him impressed! 
It's the thought behind your masterpiece that you're giving him that will make him think you're the most beautiful woman inside and out. These are the things he looks for in the "right one."
6. Make Him A Big Deal
When you want a Pisces man to love you, you need to show him why. Be that woman that makes him a priority. I can honestly tell you that when a Pisces man falls for you, he will make you a top priority.
He wants to feel appreciated and cared for, just as you do. Act with him the way you want to be treated. Showing him how special he is to you will make him want to be closer.
You can heat up the romance by writing him songs, poems, or even finding poems that seem fitting for how you feel about him. Doing these things make him feel very special.
Naturally, that will make him want to be more than just a summer flirt. That's what you want, right?! Compliment him, treat him like gold, and ask him to spend time with you. 
Of course, if you do any of the things I mentioned so far, he will feel special. He will feel as though you want to be more than friends. 
Don't be afraid to be bold. It will pay off if the Pisces man wants you as much as you want him. He doesn't want to prioritize a woman who doesn't feel the same. Let him know he's the one for you!
Read next: The Type Of Woman A Pisces Man Falls For And Must Chase
7. Talk About The Future
Just as he would do with you, you need to talk about the future with him in it. What I mean by this, is that you can talk about visiting someplace next summer and maybe the two of you can do it together.
Start mentioning "we" when you talk. Something like, "We should totally hit up that new seafood restaurant by the bay sometime before Summer is over." See how easy that is?
It can be anything, really. It can be eating, drinking, water skiing, boating, hiking, walking, cycling, etc. Take your pick! He may not be too physically inclined with sporty stuff, but he'll love being around water with you.
Be his beautiful mermaid! Yes, I really mean that! You know how Sirens lure in sailors? Go for it! Sing for him, tell him you want to spend more time with him in the future. 
Go for the gold and ask him when he's going to come visit you in your town or when can you go visit him in his. He'll be impressed and will understand you want more.
You can do this, ladies! Pisces man is easy to love and easy to rope in if you are willing to open your heart, soul, and creativity. 
Did you get a summer fling Pisces to turn into more? How did you do it? Because I'd love to know!
Share your story (or situation) with our community in the comment section below (don't worry, it's anonymous).
And if you're still looking for some guidance with your Pisces love interest, then check out my special VIP consultations. I will be able to answer all of your burning questions and give you some guidance on how to make him your one and only! Check it out right here, there are still a few open slots left.
Wishing you all the luck of the Universe.
Your friend and Relationship Astrologer,
Anna Kovach
---
---