What can you get to make your Pisces man feel like he's king of the world? If you want to show the Pisces man that you're dating how you feel, there are some things you can do that will fulfill his desires.
Pisces man dating can be complicated but it doesn't have to be. When you show him how much you care by your gestures with gifts, you really warm his heart. Keep reading to learn what the perfect gifts to get a Pisces man are!
Perfect Types Of Gifts For Pisces Man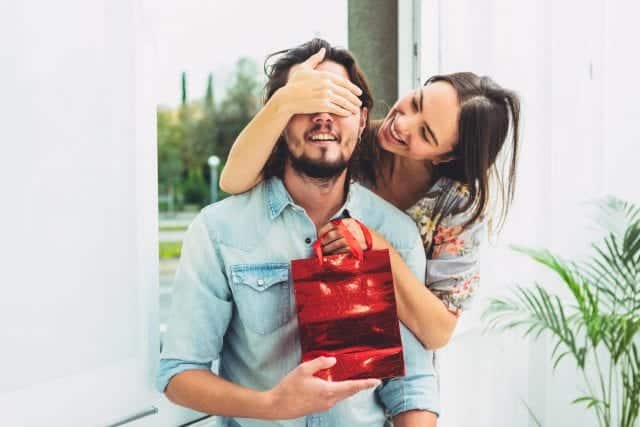 To make your Pisces man feel loved and cared for, you'll want to get him things that appeal to his heart. One of the most important things for a Pisces man is his spirituality. 
You'll want to get gifts that appeal to his spiritual nature. This would include candles, incense, and Astrology items such as necklaces, pendants, books, or whatever he seems to gravitate toward.
If he's one for Buddhism, then you'd want to get him things geared toward that. He loves jewelry and things that he can wear that are close to his heart and soul. 
Other things he will like will be items that make him feel closer to his dreams and desires in life. He's a romantic, so getting sentimental items will make him feel special as well.
He likes books, calendars, art, music, jewelry, and anything that is beautiful to him. You can find these things out by observing him and asking him questions. Get him what he wants and he'll absolutely love you!
In the next section I will go into further detail now that I've mentioned the different types of gifts that are great for the Pisces man. It's important to get him things he will use and will feel good about. 
Spiritual Gifts
Many Pisces men tend to be into spirituality. That may not involve a particular religion, but then again, it could. You will need to find out what his beliefs are so that you can appeal to them.
If he's a Christian, then you would get him things that help him to meditate or pray. Such things as a gift sage bundle with protective stones or incense would be a great place to start! 
If he's into new age beliefs, then you would do nearly the same and add a Pisces symbol into the mix. Try a beautiful necklace that has the Pisces symbol with a gorgeous crystal imbedded in it. You can also go simple with just the two fish as a pendant. 
If there is a particular scent he likes, you can get him essential oils, candles, or incense of those particular types. He will absolutely love things like this, to make his home smell lovely and to use during spiritual ritual. 
Naturally, once you find out what he believes, you can get uplifting spiritual books that are relevant to him as well. He'll appreciate that you care enough to gift him with something like this. 
Pisces are typically interested in Astrology, but not all are. Pisces men are empathetic and can be psychic as well. There are plenty of angles you can approach in this area of the Pisces man. 
Art & Entertainment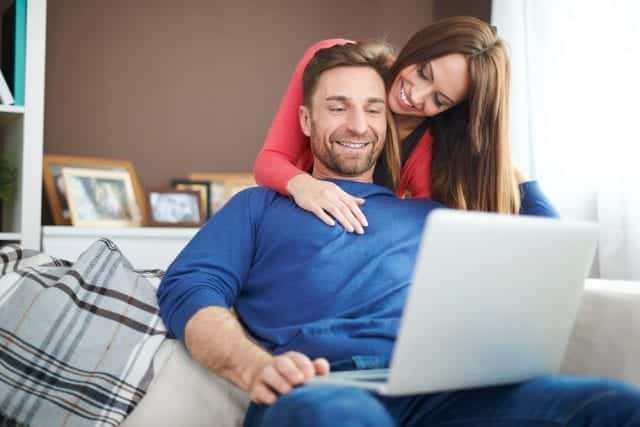 Most Pisces men are into art and music. He loves entertainment of all sorts. He may even be a gamer, think: Xbox, PlayStation, or computer games. 
If you are able to find out what types of games he plays and on what system, you may be able to get him a game or two. It doesn't have to be his birthday or another holiday to do this. He'll love it out of the blue as well.
Your man will wonder why you did it, but he'll be grateful you thought of him and got him something he really enjoys. Of course, if you really want to spoil him, you can get him the gaming system that he really wants but doesn't have yet. 
The Pisces man loves to do things that involve fantasy. This includes music and movies. Again, take some time to find out what he really likes, and you can hook him up!
Take him to a movie or rent one that you can watch together on your next date. He loves to be at home a lot of the time. You can buy him a movie or rent something neither of you has seen, make dinner, and stay comfy. 
Pisces man will fall for you quickly when he figures out you're a domestic goddess who is capable of cooking and taking care of him. (This gives you a huge advantage!)
I also mentioned music, and so you can find out what type of music device he uses to listen to his favorite tunes and try to accommodate his needs that way. Figure out what music he likes and get him a gift card for said device he uses.
Other Fantastic Gifts For A Pisces Man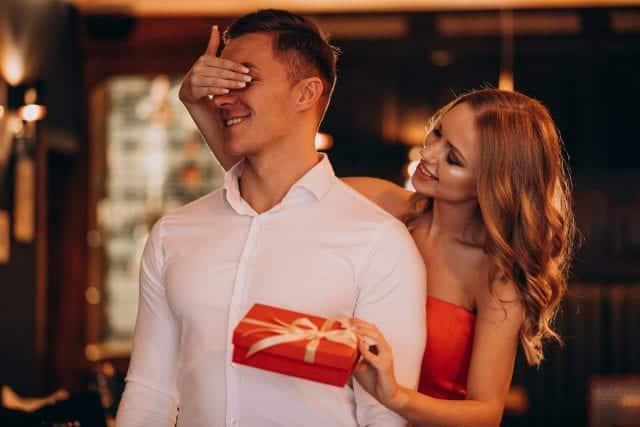 Since he does like to be around people and have a good time, he may also drink a little bit. Getting him his favorite bottle of booze or wine will make him feel special.
Perhaps if you're having a get together with friends, you can bring out a bottle especially for him. He'll be flattered by the special thought and excited to drink it with you and his friends.
If he's not much of a drinker, don't fret. I've got more options for you!
Something else is that he typically likes to be very well groomed. He would really love a grooming set of some kind. Get him a shaving kit or beard kit, depending on what he likes.
You can get him a gift card for his favorite "men's store." Then he can pick out clothing or cologne he prefers. Really it's the gesture you're making with any of these gifts that make him feel cared for. 
I will also say this, since he's a water sign, he will love anything to do with water. A trip to a beach or tropical resort is good. Perhaps a weekend getaway to a place where you two can get away and enjoy each other.
Taking him to a river, ocean, or sea will make him feel alive. It recharges his beautiful Pisces energy. He'll love it and he'll see you as someone he needs in his life. 
Heck, even taking him to an aquarium would thrill him! If you have one close, take him there. If you don't have one, but have a huge pet store with aquariums, well, you know where I'm going with this!
Some Pisces men love nautical gifts, such as sailboats they can hang on the wall or put on the fireplace. They may like beautiful photos or artwork they can hang to represent their love for the water.
The possibilities are endless. Hit up the nautical section at your nearest hobby store. You could even try your hand at making him something with your own hands. That would be so incredibly special to him. 
You can also try taking him to get a tattoo. Let him pick out what he wants and you pay for it. It wouldn't surprise me if he got something nautical, but just the thought will excite him!
Read next: Your Crash Course on Saying "I Love You" to a Pisces Man—When and How
Final Thoughts
This tender-hearted man will think you are sweet for just about anything you do for him or give to him. He loves homemade gifts, poems, short stories, artwork, etc. 
He would also appreciate the art behind some very well cooked meals or desserts. It's hard to disappoint a Pisces man because when you gift him, he thinks the world of you. 
Just remember all you feel for him, what he likes, and what you can do to make him feel as special as possible. It's not at all hard to do this. The Pisces man is sweet and will love anything you do.
One last suggestion I have is spending a night in a hotel that has a jacuzzi tub made for two. He will absolutely love this and so will you! He'll show you then how much he appreciates you… if you know what I mean!
Speaking of hot and bubbly water, did you know that sexy singer and actor Adam Levine is a Pisces man? He certainly looks like it! 
Did you buy a Pisces man some great gifts I didn't mention here that made him happy? Please do tell me what you did because I'd love to hear it! 
Share your story (or situation) with our community in the comment section below (don't worry, it's anonymous).
And see if you and your Pisces man are the perfect match with my free compatibility quiz. Take it here!
Wishing you all the luck of the universe.
Your friend and Relationship Astrologer,
Anna Kovach
---
---