Pisces men can seem like they're playing hard to get, but they are simply sizing you up to see if you're someone he wants to have a future with. If you have a crush on a Pisces man, you're in luck today! 
I am going to share with you some methods you can use to win a Pisces man's heart and keep it! You won't want to miss these delicious details I have to share with you, so keep on reading.
6 Proven Ways To Win A Pisces Man's Heart
1. Really Get To Know Him By Listening
A Pisces man wants you to know him so well that when something is wrong, you'll know why and what you can do to help him. He wants someone to inspire him. This will all come about by practicing active listening when the two of you have talks. 
There is a difference between listening and hearing. With one, you hear what someone has said but you don't really retain it. When you really listen though, you fully hear, understand, and can recall what he was telling you.
He wants you to care enough to empathize with what he says to you or shares with you. The Pisces man has to trust you enough to open up, so when he does, you have got to remember and file it in your mind.
Later on, you can say something that sparks that conversation or even gift him with something he said he wanted. You can use it from many different angles and they will all leave a good impression.
He will feel special knowing that you actually understand and appreciate him. Naturally, it makes it very easy for your Pisces guy to fall in love with you. 
It's definitely one of the most proven and important ways to win a Pisces man's heart. 
2. Have His Back No Matter What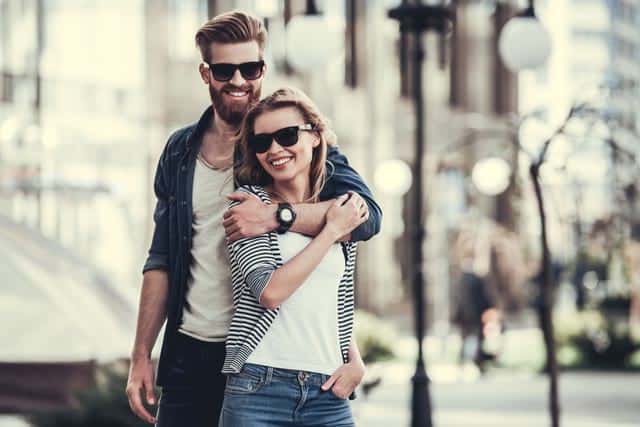 To win a Pisces man's heart, you really need to make him feel that the two of you are solid, and that you will be there for him when he needs you. Show him that you have his back and will always be there for him.
I understand that you may not always agree with everything that he says or does. When it's important though, you need to say: "I get where you are coming from and I support your feelings but here are mine."
This allows you to speak your peace but letting him know that you're there for him with his choices or thoughts. Remember, he wants you to be his partner in crime! 
A Pisces man has to feel that soul connection with the person he falls in love with. When you have his back, he feels secure and that is very important to a Pisces man's love. 
Most men want someone who can be their rock, but a Pisces man rather depends on it. This in itself makes him feel more connected and in love with you. 
3. Always Show Interest
A Pisces man is always willing to give his love interest the world. He wants someone he can lavish with attention and luxuries. He wants to give his soul mate all his time and effort.
If you want him to be like this with you, then you've got to be this way with him. I'm not saying that it needs to be that way 24/7, but what I am saying is for you to make time for him. Don't blow him off – EVER. 
Always be open to spending time with him. You can suggest it or he will, but one thing for sure –quality time gets the Pisces's man heart beating faster than you could ever imagine!
Flirt with him and show him that he's the hottest guy out there. Even if that isn't true, he wants to feel it's true! It's about making him feel good. Making him feel desired is a huge step. 
Leave likes and comments on his social media photos and posts. He'll love that you're meticulous in showing your affection. He eats this type of stuff up, and trust me, he'll do the same when he's in love with you. 
You've got to get him there though. Lots of attention doting on your Pisces guy will definitely win his love and affection. 
4. Be His Support System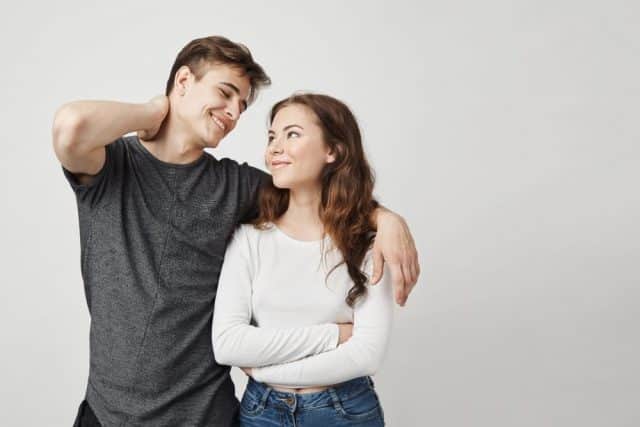 I mentioned having his back, but also you need to do things that are helpful to him. You can remind him of dates that are coming up for important occasions or appointments. His best friend's birthday is two days away? Remind him!
If he's supposed to bring something to the pot luck tomorrow at work, let him know and help him out. He'll appreciate this sort of support from you. 
If he asks you for advice, give him the best you can! He's really looking to you for the best information. Be sure to help him to get together with his family. That's a great way to get involved.
Cook for him when you can. If you're not the best cook then pick up some of his favorite things to eat. When you are doing things to show him you care, he will care back. Little things such as this go a long way in this guy's book, and no good deed will go unnoticed with him!
Love grows with Pisces man when he feels understood, sexy, and looked after. Truly it's the best thing in the world to him. Seeing to his best welfare is important to win a Pisces man's heart. 
5. Make His Feelings Count!
Being supportive means really paying attention to what he says to you and how he feels. Let him open up to you as much as he can. Don't force him and don't contradict his feelings.
If you don't agree with his perspective, then you can at least tell him you understand where he's coming from even if you think differently. Be kinder about it, he'll appreciate this.
Pay close attention to his body, how he moves, how he looks, his expressions, and how he reacts to different situations. These will help you to know what is going on with him.
Trust me when I tell you that a Pisces man really wants a woman to "know" him. He won't say it but it's absolutely the truth. He doesn't want to have to say anything at times.
Hug him when he needs it and give him space when you can tell he needs it. This formula will bring you the best success with winning the Pisces man's heart for life! 
6. Fascinate Him With Your Creativity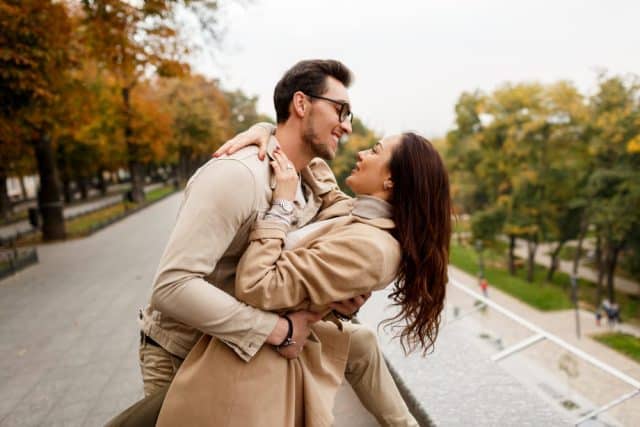 Pisces men love women who have artistic abilities like he does. It doesn't matter if it's art, music, building, architecture, or anything else that lets your creativity flow. 
The Pisces man is a dreamer, so this type of thing is right up his alley. Ask him what he thinks about what you're working on. 
He will love giving you some advice or help. You're inspiring to him to actually go in and get it done! 
Write him a love ballad or paint him a canvas using his favorite colors. You can pretty much lure Pisces man in for keeps. Share your talents with him and let him feel how your creative mind works. 
Read next: The Pisces Man's Favorite Body Parts (How To Turn Him On!)
Final Thoughts
The Pisces man loves to be in love. When he falls for you, he will treat you the Queen you are. You'll never want for more when you're with him. You are the one for him when he falls for you. 
It's not hard to win Pisces man's heart if you are also the type of person who feels things deeply and passionately. Your vibrancy and luster for life will make him marvel at the depths of your beauty!
Getting a Pisces man to fall for you is something of an art form if you think about it. A little romance sprinkled with some deep understanding and passion will win him over.
Show him you are supportive of who he is and his endeavors, be loyal, and give him lots of affection – and you're in! 
What you may find difficult is being patient enough for him to get to know you. He's so beautiful and loving it's hard to take things slow… I get it! 
The thing is, he needs you to understand him and he needs to understand you. It's important for a relationship with a Pisces man. If you want him as a Soulmate, you had better pump the brakes.
Take your time and let him go at his own pace. As hard as it is, you'll be so thankful later on when he's on one knee, popping the question! 
Always be consistent with how you are with him. If you get off track, it will throw him off as well. Communicate often, because it's a crucial step towards winning your Pisces man's heart. 
The Pisces Man Has Love That Lasts!
Some Pisces men fall in and out of love quickly. How do you get him to stick with you?
I've got some fantastic information to share with you.
I've learned about 3 secrets that will absolutely dazzle your Pisces man's heart. 
Make him feel a forever, all-encompassing kind of love.
Oh yes, you absolutely can do this!
If you really want to learn more about these three secrets, wait no more!
Click here now to learn the 3 secrets to forever love with Pisces man<<
The clock is ticking and you can't wait much longer.
You might lose him forever if you don't act now! 
Pisces men don't wait around forever for someone.
They want to know how you feel and what you want…
Check out what you need to know now, click here! <<
It really doesn't have to be complicated at all. 
Be brave and take your man!
Do you want to give him time to change his mind or do you want to grab him up now?! 
It's up to you but if you want him, you need to do something about it…
Find out what you need to know about the 3 secrets of Pisces man's love, click here<<
I just know you'll do the right thing and land that Pisces man once and for all!
Wishing you love and light on your journey.
Your sister and Relationship Astrologer,
Anna Kovach