Hello, my gorgeous ladies! There is much to know about Pisces men. These guys are incredibly gentle, romantic, and exceptionally creative. If you want to get swept off your feet, then going for a Pisces man is the answer. 
These guys really know how to make a woman feel loved and worshipped, but these slippery fish can be rather fickle and flighty as well. One minute you think you're on your way to an amazing long-lasting relationship with him, and the next he's disappeared.
One thing is for sure, these guys know how to keep you on the tips of your toes, and there is always something exciting going on with them. But, how can you tell if there is a future for the two of you? 
He's so darn romantic one moment, and the next you haven't heard from him in days! This can be really confusing. I wouldn't know how to go forward from here either! But don't worry, Astrology will always give us some extra insight into these gentlemen. 
If you're looking to tell if there is a future for you and your Pisces man, then look no further. I have come up with this informative list to help guide you in knowing every little thing to do with your Pisces guy. This should really help you in figuring out how to move forward. 
5 Ways to Tell If There's A Future With a Pisces Man
1. He Goes Out Of His Way For You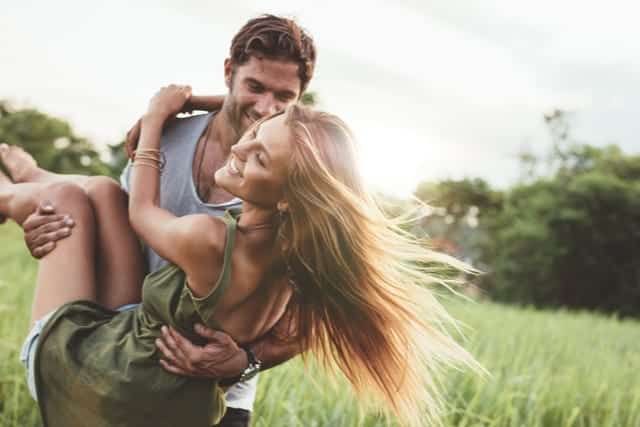 A Pisces man is incredibly caring. This guy has a huge heart and a compassionate soul. This makes him empathetic and kind. He's the type of guy who will go above and beyond for anyone, but especially for the woman he cares about. 
He is naturally a people pleaser and wants to make the people he cares about feel special and loved. Pisces man is extremely intuitive, so if there is ever anything going on with you, he will definitely pick it up in an instant. 
He isn't afraid of sharing his support and will make time to listen to you with whatever you have going on in your life. If he can feel that you are in pain, he will want to take it away from you and help you in any way he can. 
A Pisces man isn't afraid of putting the needs of others above his own. He feels so deeply that he just wants everyone in his life to feel happy and like they are in a good place in their life. And if there is something he can do to improve your situation, you can bet he'll do it for you!
2. He Wants To Grow With You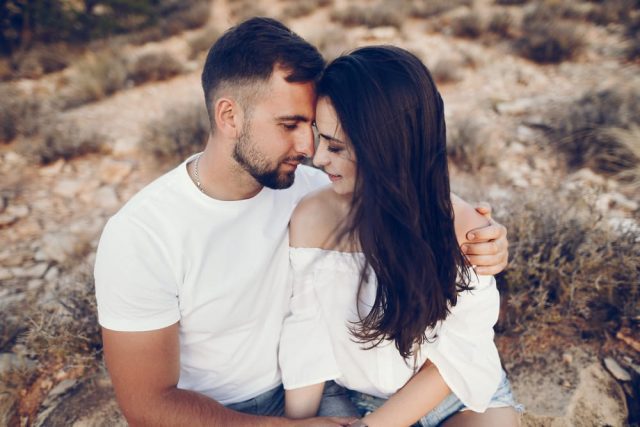 One of your Pisces man's best attributes is his willingness to grow and reach a new level of understanding about something. In truth, this guy is a bit of a seeker. He is open to learning new things and loves to gain a fresh perspective on something. 
Pisces man is especially concerned with spiritual growth and you can often find him on a yoga mat or involved in some kind of spiritual group. He wants to understand the world on a deeper level and will always be open to exploration. 
If he expresses a desire to go on some type of spiritual journey with you, then the likelihood that he sees a future with you is quite high. He wants to dive deeper and get to know you on such an intimate level, and this isn't something he would want to do with just anyone. 
He will be selective about who he shares this side of himself to because this is when he is at his most vulnerable. And a Pisces man is rather sensitive, and wouldn't risk showing this gentle side of himself to just anyone. 
3. He Becomes Interested In Your Interests Or Hobbies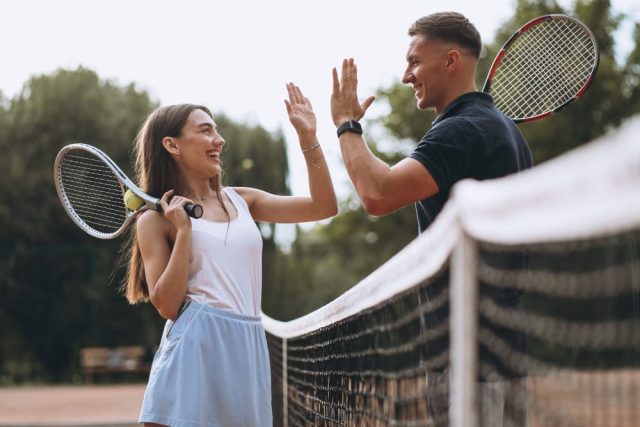 The energy of a Pisces man is to absorb the world around him, and then to kind of morph into that energy. He is a bit of a shape shifter and can take on different roles, it just depends on who he spends his time with. He's really good at fitting in.
You will easily be able to tell that there is a future with him by the amount he picks up on your characteristics and interests. Because he wants to loved so much, he might try to transform into a version of himself that you will find most appealing. 
It isn't uncommon to see a Pisces completely change his personality based on the person he spends most of his time with. This characteristic can be flattering, but it is definitely something you need to watch out for as well. 
It is important for you to encourage your Pisces partner to focus on their own goals and hobbies and to do the things that bring him the most joy. You wouldn't want him to lose the beauty of his essence because he is changing himself into someone else. 
This can stem from insecurity and not feeling good enough, so really instill some self-confidence in him and let him know that he perfect and lovable just the way he is already! A Pisces can quickly become anything for anyone, and this is definitely a trait they need to keep an eye on. 
4. He Asks You On A Date
One thing to note with a Pisces man is that he probably one of the shyest signs in the Zodiac. He isn't a trailblazer or a go-getter like Aries, Gemini, or Sagittarius. This guy is rather shy, and tends to keep to himself. 
He is quite wary about putting his heart on the line and usually waits for the woman to make the first move. So, if a Pisces man is ever the one to initiate a date, trust me, he is super into you and definitely sees a future with you.
You should be really flattered because this is definitely not something he is accustomed to doing. Aren't you a lucky girl! 
5. He Opens Up About His Needs & Expectations
Unfortunately, Pisces men have a bit of a reputation of being flakey. I think the term ghosting must have stemmed by the actions of one of them. These guys don't do particularly well with confrontation or dealing with difficult interactions. 
They would much rather just disappear and never think about the situation again. So, if a Pisces man ever expresses his wanting a committed relationship with you, just know you have something quite special. 
This guy can fall in love with almost anyone, this is because he has the ability to notice the beauty in each and every person walking this earth. And this is definitely not an overstatement, but this does mean he has a hard time committing to one person. 
Because one minute he's into this woman, the next it is someone else. This is why him expressing his desire for a long-term relationship with you is definitely a big deal. He knows there are many fish in the sea, but guess what, he still chooses you!
He'll be quite clear about what his expectations are and what he needs from you in a relationship. He expects you to share your desires with him as well, after all, he aims to please and wants to make you as happy as can be in your relationship. 
It is really important that the two of you have really good communication with one another. Remember, your Pisces man lives in a bit of a haze of confusion, so sometimes he sees the world rather fuzzily. This is why open and honest communication is imperative with your Pisces guy. 
Read next: 7 Secret Ways A Pisces Man Expresses Love
My Final Thoughts
Dating a Pisces man is honestly a wonderful experience. It is some of the sweetest and most romantic types of love you are ever likely to feel. Being with a Pisces guy is almost like walking on a cloud because it genuinely feels like a dream. 
He can be a little difficult to understand at times, and sometimes his actions don't really align with his words. Just know that his intentions are usually quite pure and if he hurts you, it is definitely not his meaning and will likely be riddled with guilt about it for a very long time. 
Are you dating a Pisces guy? What has your experience been with him thus far? Do you also think he's flaky and a little non-committal? Or has he shown you how loving and committed he can be? 
I am so interested in hearing what your experience has been like, so please leave me a comment in the section below. It is always so fascinating hearing what your lived experiences are like with these men!
If you're looking for more tips and tricks on how to make the relationship with your Pisces man bloom and flourish into something amazing.
>> Then check out the new offering I have! There is a lot you have to learn about these men and I am here to help you!
Wishing you so much love and joy.
Your sister and Relationship Astrologer,
Anna Kovach
---
---