Pisces have so much goodness to offer this world. If you're here at this article, then I know that you understand that. Pisces have a knack for knowing when their loved ones aren't doing well. Their genuine concern for others is enough to make anyone's heart melt. 
Having been a Relationship Astrologer for years now, and I've learned some great ways to make sure that your Pisces knows that you see them and appreciate them for who they are. I'm so excited to tell you the five ways to show a Pisces that deep appreciation that you're looking to give him. 
Pisces is certainly looking for emotional fulfillment more than anything else. That's why these tips will focus more on vibes than physical displays of affection. 
Without further ado, let's dive into the things that make your Pisces feel most loved and appreciated!
5 Ways To Show A Pisces Man How Much You Appreciate Him
1. Live In His World
Pisces men are ruled by watery Neptune. Neptune rules separation and illusion, meaning that Pisces can be masters of separation. They often create their own versions of the world to block out any energy that doesn't agree with them. 
Pisces feel the need to live in a separate world, but sometimes it's okay for another person to be invited in. Ask the Pisces to show you how they view the world and how they decompress. 
Sometimes they immerse themselves into movies and tv. They may party to embrace the fun in the world. They might also sleep in in order to find their center. Try engaging with them while they're in this realm. Don't try to bring them back to reality. Just have fun with them while they're disconnecting. 
Pisces typically will return to the real world, so don't' worry. They understand that they have responsibilities to return to. Joining them in their own world for a while will show them that you're okay with their coping mechanisms. They'll feel incredibly appreciated. 
2. Be Gentle With Him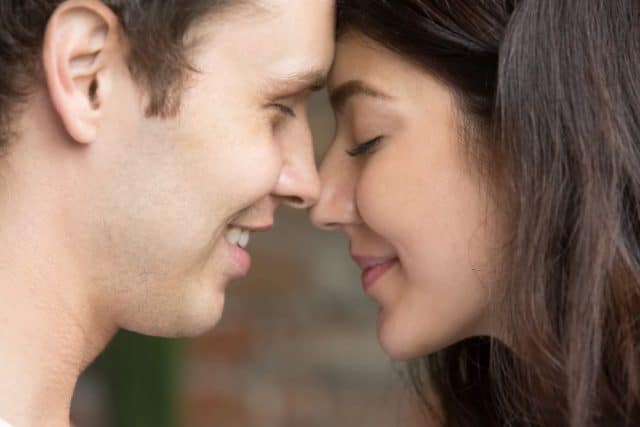 Pisces are extremely sensitive, to say the least. They are the sign of Universal oneness… and sometimes it feels like they're the source of Universal suffering! They feel everyone's negative emotions and often can't help but wonder if they're the one causing them. 
It's important to pay attention to your tone and your words with Pisces. A sign like Aries might love to go head-to-head, but Pisces needs to be handled with care. 
Never insult a Pisces, yell at them, or make any angry gestures. Instead, speak honestly but kindly. It's important to speak your mind but it's also paramount that you get your thoughts across in a kind way. 
The Pisces will feel very appreciated when you take into account that they require a certain level of mindfulness. 
3. Watch Your Energy
When Pisces is involved, it isn't enough to monitor your words and actions… you must also maintain your energy. Pisces sense everyone's energy, whether they want to or not. They are psychic sponges, taking in all of the information around them in the form of energy. 
If you're upset, that is okay. It's just important to communicate to the Pisces that it isn't their fault and you just need to work through it. If it is the Pisces' fault then it's time to collect yourself enough to speak softly and fairly to them. 
Pisces will feel most loved and comfortable with people who take responsibility for their energy. Keep your energy up or at least voice to the Pisces when it is and isn't their concern. 
Pisces will feel appreciated when you share your positive energy and monitor your negative energy. This is a great gift to the Pisces because your emotional maturity on this front can provide them peace of mind.
4. Give Him Alone Time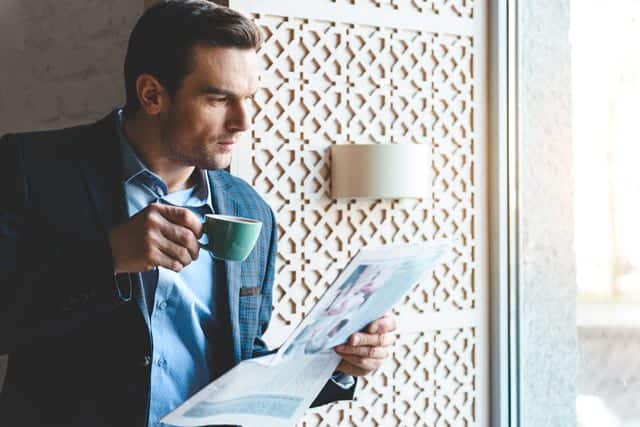 As I said, Pisces absorb all kinds of energy from everywhere. As a result, they need time to recharge their batteries and find what their own energy is doing. 
Yes, you read that right. Pisces confuse their energy and the energy of others. As a result, they are often retreating into silence to find themselves and their own energy. This is a totally necessary step for Pisces. 
Pisces is associated with the twelfth house which rules isolation. This is partially why Pisces finds themselves at peace when no one is around. If they can't get their alone time, they often turn into someone that no one wants to be around anyways. 
If you want to show a Pisces love and appreciation then make sure to give them time alone. It's important to offer it willingly or else the Pisces will simply spend their time alone wondering if they've put you out. 
5. Be Romantic
Pisces are true romantics. They see their partner through rose-colored glasses… you can't do wrong in the eyes of the Pisces! It's an empowering feeling when you're with a Pisces, knowing that you're like a goddess in their eyes. 
Pisces hope for this same sentiment to be reciprocated. So don't hold back when talking about your love! Hold them tight, shower them with kisses, take part in private romantic gestures…Pisces will love anything that brings them closer to you. 
The most important way to make a Pisces feel appreciated is to let them know that they're important to you. Don't worry about fancy gifts (though they're nice). Pisces wants to feel your love for them first and foremost. 
Find a way to be romantic with your Pisces every day. Flowers are a lovely gesture along with handwritten notes. Anything sappy and sentimental will get their heart speeding up! 
Read next: 7 Secret Ways A Pisces Man Expresses Love
Wrapping Up
Pisces is looking for that intense emotional connection paired with a lot of patience and understanding. One of the best traits that you can have with a Pisces is self-awareness. Being clear about your own energy and take responsibility for what you're outing out there is the best way to honor the Pisces. 
On top of that, it's important to remember that Pisces crave romance. This can be with small physical token of appreciation or just the usual hugs and kisses. As long as your energy and desire are authentic then you'll be hitting the nail on the head. 
What are your thoughts? Do you feel like you 'get' what makes your Pisces feel appreciated now? Let me know what YOUR big plan is to help your Pisces guy feel your love more deeply! 
I know you'll find some insane value with the guide that I've written. This guide is going to show you all of the ways that I have learned to create a love that lasts forever with your Pisces guy. It's the type of information that you don't want to pass up! 
Very few people have the breadth of knowledge that I have found on this topic. To further secure your love with your Pisces, check out my guide here.
On top of that, I have a special offer for my readers. I've been trying to think of ways to get closer to all of my readers, and I think I've found out how. 
I created a VIP Consultation service that gives you the one-on-one attention that you deserve and allows me to get closer to you! I really hope you check it out and do me the honor of meeting you! 
I'm so excited to meet you! 
Wishing you all the luck in the Universe, 
Anna Kovach
---
---