If you're loving on a Pisces guy then you might want to know how to take your relationship to the next level. How do you show him that you're the best option for him? What does he need in a long-term love? How can you take a fling and make it into something next level?
I'm Anna Kovach, a Relationship Astrologer with a passion for uniting couples to make their relationship the best that it can be. I'm thrilled to be able to tell you about my best ways to help you do just this with your Pisces man. 
I have four foolproof ways to create a long lasting and joyful love with your Pisces man. I've discovered these techniques through trial and error, so I know that you'll have success when you try them. I'm excited to dive in, so stay with me while I let you in on my best secrets to creating a full-fledged love with a Pisces man!
Be His Rock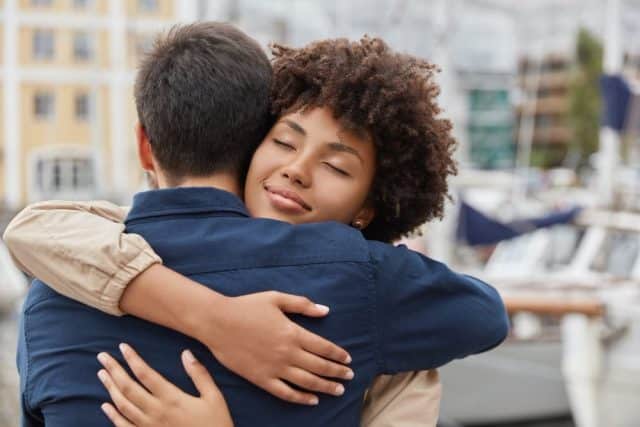 The Pisces is only loosely tethered to this physical reality… and that hyperbole is not too far from the truth. You're looking at a man who tries his best to keep his head in the clouds while the rest of the world goes about its merry way. Everyday practicalities are not only difficult for him but truly stress him out as well. 
This is why it pays for a Pisces to have a down-to-earth partner. He finds it hard to go about life without someone to keep him grounded. Stay solid and reliable for your Pisces, because this is exactly what he needs the most. 
Pisces who have someone around to keep them stable will know the value of what they've got in front of them. They see how this other person contributes to their engagement in the physical world. The Pisces is going to see the value in having a partner who is willing to go out of their way to assist him in being the best he can be. 
Pisces will see how making the relationship long-term will assist him in this world. Without you, he feels like a floating balloon without direction. With you, he knows there is a strong wind guiding him in the direction of his desires. He wouldn't dream of taking that for granted. 
Create A Romantic Escape
As much as the Pisces needs to find his place in the physical world surrounding us, he also requires some way of getting away from it. He can engage in the world and be productive with the caveat that he has a place where he can totally forget about it after. 
This is where you can come in. If you want to make the Pisces see how creating a long-term love with you is fun, then you should be able to be the Pisces' escape from reality. The Pisces would never dream of giving up the person who reminds them that there is more to life than the 9-5. 
Keep the topics of conversation light when you're around each other. Make each other laugh. I highly recommend finding a hobby that the two of you can escape into together. Think watching movies, reading sweeping fantasy novels, or starting a DnD league. The Pisces will begin to associate these breaks from reality with your presence. He won't soon give up on you when you create these escapes! 
Always Be Kind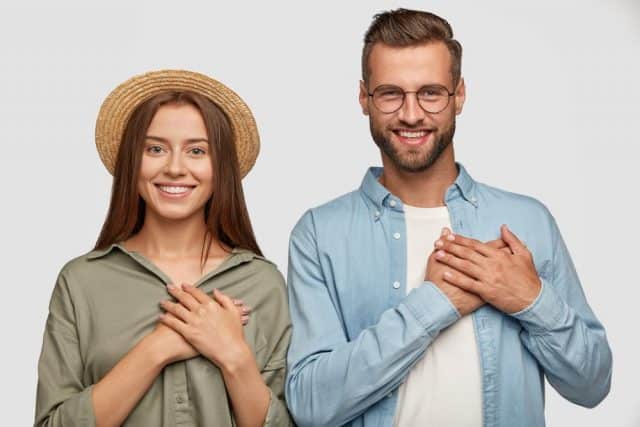 Pisces have a dreamy and optimistic view of the world. They tend to assume the best of others. As a result, they can be taken advantage of by those who are happy to prey on their good intentions. If you want to effectively endear the Pisces to you forever, you must decide to be a good person. 
Pisces will assume that you're trying your best no matter what. Despite this, it weighs on them when they can't justify your decisions in a positive way, though they'll always try. 
This is why it's important to be your most moral self with the Pisces. They see you as a gleaming beacon of light in their life. Though no one can always be a perfect person, it's important to be the best version of yourself that you can give on any given day. 
Pisces will respect you for being kind and good. It makes them feel positively about being with you. They'll value and respect you more when you act in an ethical and sweet way to all who you encounter. The Pisces will find no reason to not fall madly in love with you when you display this sort of generosity. 
Be Honest About Your Feelings
You may have heard that Pisces is the most psychic sign, and this is true. Although, they don't always realize that they are psychically sensitive. This is what leads some Pisces to be confused about why they feel the emotions of others so deeply, to the point where they may believe they are their own emotions. 
When you're upset but don't want to tell the Pisces, it confuses their psychic 'radar.' They know in their heart that something is wrong, but when you claim to be fine it makes them believe that the issue lies within them. This type of pressure cannot be sustained. The Pisces will eventually make the connection that they feel worse when they're around you, and that's not the direction you want this to take. 
The solution is to be real about your emotions. When the Pisces is irritating you, remain calm and kind but most importantly, be honest. This is going to alleviate pressure on the Pisces as well as give them the chance to change their behavior. 
Read next: 5 Reasons Why Pisces Men Stay Committed (And Interested)
Wrapping Up
In order to make the Pisces see you as a positive force in his life, you must understand that he's scattered and hard to pin down. While assisting him in grounding down is important, you must also be willing to indulge his fantasies. Becoming his greatest escape yourself is the most foolproof way to make him stick with you well past the honeymoon stage. 
Did you get any ideas of how to make your Pisces see you as his long-term love? If so, tell me what you're going to do to secure his love now that you've been empowered with some solid information. Make your way to comments to start up a discussion!
I have another great guide that will assist you in creating a harmonious love with your Pisces man. If you desire even more tips on working with the psyche of the Pisces, you must give my guide Forever Love With a Pisces Man a look! 
I get so many hundreds of messages requesting my help, but it doesn't mean I don't want to get to your requests. If you truly need my help though, I am so willing to assist. Book a slot within my VIP Consultations before all of the spaces are taken so that I can make sure to prioritize your requests!
Wishing you all the luck in the Universe, 
Anna Kovach
---
---