Pisces men are beautifully free-spirited by nature. Creativity just flows from them so easily and everything about these men seems to be somehow abstract and otherworldly. They're rather hard to grasp, so it makes sense that they go to the beat of their own drum.
Because they follow their own rules, they don't really adhere to the societal norms of a relationship. They have their own ideas about what love needs to look and feel like, basically, they pave their own way in their romances. 
They are the last sign of the Zodiac, which means that they are often old souls and know themselves quite intimately, but somehow, they still come across as quite fluid and like they don't really understand their role in the world. 
It can be rather frustrating being in a relationship with a man who goes with the flow as this guy does. He lives in a bit of a fantasy world and isn't always that in touch with reality. It is no wonder I have so many women asking me how they can become more of a priority for their Pisces men.
Even though Pisces men are so empathetic and kind, they are still somehow rather clueless when it comes to knowing how to keep a woman happy in a relationship. You would think being so sensitive would make him a little less selfish!
But no, he's often on a mission doing some kind of bizarre hobby, or off with one of his buddies on an adventure. Completely forgetting the plans that the two of you made earlier in the week. This behavior can be totally heartbreaking. 
But don't beat yourself up about it. This is just their nature. Pisces men go with the flow and are often out of touch with reality. But you may wonder, "how do I become a priority for my Pisces man?"
You might think it is impossible, but I am here to tell you there are so many secret tips you can use to make him take you and the relationship a lot more seriously. So, if you want to understand your Pisces man and make yourself a priority in his life then I urge you to continue reading. What have you got to lose?
Sweep Him Off His Feet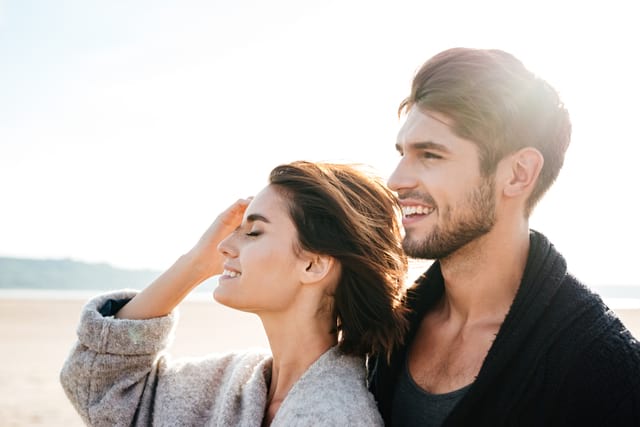 You might ask, isn't that what the guy is supposed to do? Yes, sure, but I actually mean; be so wonderful that he simply won't be able to resist you! Because your Pisces man is so sensitive that he tends to be highly attuned to his environment and he can quickly gauge who is good for him, and who isn't. 
He often finds himself in positions in his life where people tend to take advantage of him, he's just so sweet and caring that he finds it quite hard to say no to people because he really wants to help them out in any way he can. 
So, if you just treat him well, with love and respect he'll be totally flattered and want to spend all his time with you. When a Pisces man falls deeply in love with a woman all he wants to do is be with her. 
Do nice things for him and go out of your way to show him how much he means to you. A Pisces man yearns to feel special, and like he is someone of importance in your life. If you make him YOUR priority, then he is more than likely to make you his priority.
It is a win-win situation, that is for sure!
Give Him Space To Breathe
You're probably thinking "no, that is the opposite of what I want!" But, Pisces men seriously need their space. Remember I mentioned in the previous point how sensitive Pisces guys are? Well, I wasn't kidding!
They are seriously like antennae for the emotions of everyone around them. Just imagine how exhausting that must be, to feel so much compassion for others and understand how they feel at all times. 
It really makes sense that he might need a lot of time on his own if you think about it. A Pisces man needs enough alone time to be able to process all the wild emotions he feels on a regular basis. 
He just needs to hide sometimes, plus he actually really enjoys spending time alone. It gives him a moment to reflect on whatever he has gone through. You need to grant his wishes and give him time to retreat from the world.
He needs space so that he can make space for you in his life. Otherwise, he might feel too overwhelmed and unable to cope with the pressures of being in a relationship. If you want him to make you a priority you are going to have to respect his need for being on his own. 
If you're needy and expect too much from him you are only going to push him away further, and it is a sure way for him to run far, far away. A Pisces man isn't called a slippery fish for nothing. The more you try to catch him, the more likely he is to get away.
You know that saying, "If you love them, let them free?" Well, this is the perfect example of how to treat your Pisces. Give him all the space he needs and I promise when he sees you next, he'll give you all the loving you need!
Allow Him To Be Vulnerable & Open With His Needs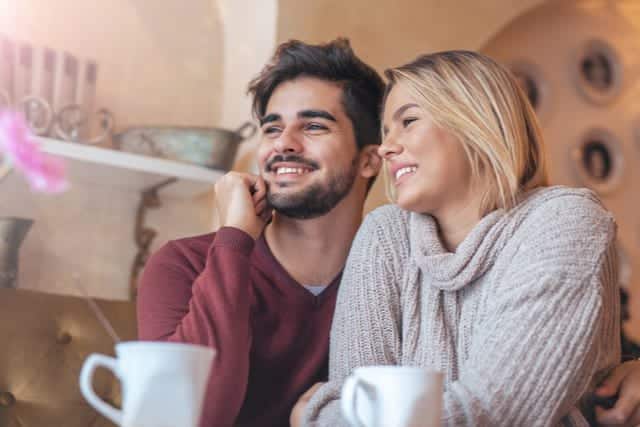 A Pisces man gives, and gives, and gives some more. There are a lot of people who turn to him for advice or support in their time of need. He often needs to be the strength for others. He can't help this because he was born with natural gifts of healing and just oozes empathy.
People gravitate to him because they know they can trust him, and he will have their back with his support. Because he needs to be such a source of strength for others it might feel like he almost has no one to turn to.
This can be quite isolating and lonely. There is so much he feels and seriously doesn't want to feel like a burden to others. He wants to be the person that takes their pain away, not the person who contributes to it. 
If you want him to make you a priority in his life then I urge you to encourage him to open up to you. Let him know that he is safe with you and you have no problem in helping him deal with whatever issues he may be facing. 
A Pisces man really yearns to be in a relationship with a lot of emotional depth, but he can be quite afraid to open up and be vulnerable. He is just too afraid of opening up and taking the risk of getting hurt. 
But if he feels safe and secure enough in your presence then he will start to talk about whatever he is going through. This is a fantastic indication that he trusts you and knows he can depend on you to protect his heart. 
This is really a big step for him, so don't be spooked if he might step away from you for a bit after being vulnerable. He is just processing everything he is going through and needs his space to get his head straight. 
If you let him be and if you are patient with his needs, you will be amazed how quickly you move to the top of his priorities!
Read next: 7 Questions to Make a Pisces Man Fall in Love With You
My Final Thoughts On How To Become A Priority For Your Pisces Man
Being with a Pisces man is exciting because he is so unpredictable and such a one-of-a-kind gentleman. But his love is sweet and so pure. He really yearns to be in a relationship because he wants to experience the full expression of love.
My best advice for you to grow your relationship with a Pisces man is to just let him be. Let him have freedom and follow all the things he wants to do in his life. Be his rock and support him in all his creative endeavors.
He is by nature quite shy, so he can do with all the encouragement in the world. He will love you for pushing him gently towards his dreams and believing in him when nobody else would. Love is wonderful when you are with a Pisces man.
Are you dating a Pisces? What do you make of him and what lessons have you learned by being in a relationship with him? I am so curious to hear what you have to say, so please leave me a message in the comment section below.
If you want to learn about the ways of finding out what this sensitive Pisces man wants without asking it directly, then check out my brand new guide Pisces Man Heart Opener and make him share his true feelings, and become emotionally available with you in few easy ways.
Wishing you all the best in the world.
Your friend and Relationship Astrologer,
Anna Kovach