You might have been at an art festival or boho coffee shop when you spotted the big sad eyes and pillowy lips of a handsome Pisces man. One thing led to another and now you're trying this relationship thing out together! Mazel tov!
But what is it that you can expect from the Pisces guy in the early part of your relationship? As a Relationship Astrologer, I know of a few consistent traits of the Pisces that will shine forth in the beginning. 
I also know a few things that you'll need to do to scooch this romance on to something more sustainable!
If you want the full picture of what to expect from the Pisces man in the beginning of a romance then keep on reading to be fully prepared!
He'll Be Super Sweet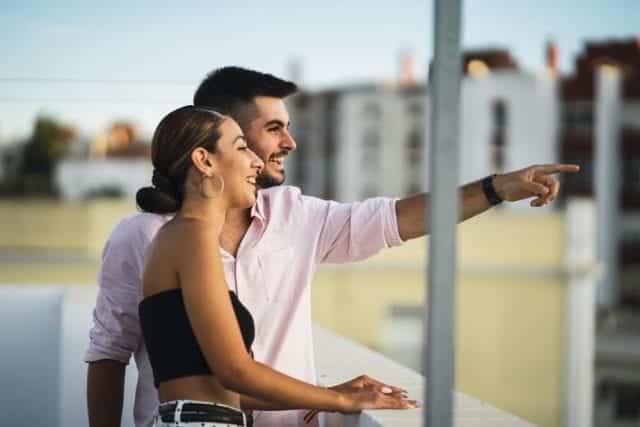 A Pisces in the beginning stages of dating is going to be a total sweetheart! In fact, it's likely to give you a cavity! Some women don't even know how to respond to the treatment they'll be sure to receive from a newly-in-love Pisces. 
He will be the type to woo you in the purest sense of the word. He'll be the prince charming and the most romantic man you've ever experienced. 
He won't have you pay for much of anything, he'll be covering all checks! He's a naturally kind and caring person and this goes double for his lady love!
He won't have any issues showing you how excited he is that you've chosen him. He will be riding a high for a long while after you two have settled in and begun dating. He is in his element when it comes time to make others feel good. 
Make sure you're repaying his kindness with your own since a Pisces has a tendency to get taken advantage of for their overwhelmingly charitable nature. He may not notice if you don't repay everything they do, but you'll set a precedent of respecting his sweet nature early on if you do. 
You Might Notice His Empathic Nature
As a Pisces begins to get to know you, you'll notice some sometimes eerie qualities in how they're able to read you. It doesn't take a Pisces long to become crazy attuned to your every emotion and need.
How do they do this? The Pisces is ruled by watery Neptune, and this is a planet of feelings and the invisible sixth sense. Long story short, Neptune makes Pisces into little antennas that detect every "off" feeling in everyone around them. 
This can be excellent or just plain off putting! If you're the type that doesn't communicate your needs well then this is going to be a blessing since the Pisces is a lot better at subconsciously picking up on what you need than other signs.
You will notice that he is super zoned in to everything that you desire and he'll be the first to try to meet every need that arises. Get ready for ultimate emotional availability because the Pisces man won't stop until he has tried to make you feel better.
He's Laid Back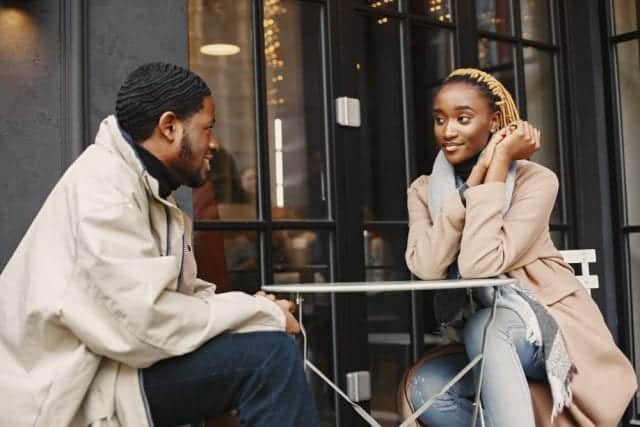 The Pisces is a water sign and a mutable sign as well, and his motto is "go with the flow." He's open to just about anything that life brings up.
If you have anything in your life that past partners have judged you for you can almost certainly tell the Pisces man without fear of reproach. He won't over react and he won't dispel you, he'll learn to accept and love you. 
If you're the type that is usually labeled high maintenance or "hard to love" then the beginning stages of dating the Pisces will feel like a refreshing change of pace. The Pisces is great at accepting and working with flaws in a partner since they love so unconditionally. 
You'll be happy to find out that these guys are great at switching directions last minute. This is great at the beginning of a relationship since the addition of a person you're just getting to know often requires sudden readjustments along the way! 
This is why relationships with Pisces men can work out really well for such a wide variety of women. He is great at compromise and it makes even more stringent and stubborn signs soften up when they're with him. 
You'll Have To Be The Mover And The Shaker
Despite all the great things about being with a Pisces at the beginning, moving forward into more serious territory can be a challenge. A Pisces, being watery and noncommittal, can be hard to pin down. 
This isn't to say that he can't commit, but it will rarely be him making the first move to take next steps. In fact, he is probably waiting for you to bring up the next step!
A Pisces does not want to offend anyone ever. They're so sensitive to the moods of others that they become anxious about upsetting those around them. 
Often, if it were up to them, they'd hop straight to the altar! This is because they get so hot and heavy in their feelings for you so quickly that they're comfortable making moves quickly. But they recognize that not everyone has such powerful feelings so early on. 
To avoid seeming straight up creepy in their pursuits, they often won't say anything at all about progressing forward. So, if you'd like to see the two of you move in together, get a joint bank account, have kids, or get engaged, you will need to drop some obvious hints or just bring it up point blank. 
Don't be afraid to make a move forward in the relationship! He'll be ready and waiting for your suggestion, he just needs your cue nine times out of ten. 
Read next: The Type Of Woman A Pisces Man Falls For And Must Chase
Be Up-Front & Ask Questions
The Pisces is famously vague as a sign. Specifics and details don't compute very well in their romantic and watery minds. Neptune (Pisces' ruling planet) is shrouded in veils and mists which is why it rules acting, aka hiding your true self in favor of someone else. 
Pisces knows how to hide their own thoughts and feelings beneath a fog of their own creation. This keeps them from offending anyone, a huge concern for them.
If you would like to progress forward in the relationship then it's important to find out who he really is, not just who he thinks you'd like to see. This is going to require some prodding on your part, once again!
Make sure to ask your Pisces what he wants, perhaps several times about the same thing. This will let him know that it's safe to open up to you about what his true desires are. 
And if you have a need that he isn't presumptuous enough to call out, then you have to let him know. In the bedroom especially you may run into this. He won't make a move without asking you. If you need him to be more forceful or assertive, you'll have to be the one to tell him that (probably quite a few times). 
If you've been partnered with a Pisces man for a while and know all about the first steps, then you've got to share the knowledge down below in the comments! Let us all in on the secret. 
And if you're unsure if the Pisces guy is really for you, then check out my free quiz here to find out if you two are made for each other!
And if you want to get the full picture on the Pisces man then you've got to check out my book, Pisces Man Secrets. You can find it here.
Wishing you all the luck in the Universe, 
Anna Kovach
---
---