I'm sure you've seen plenty of other articles on how to attract a Pisces man. However, there may be a few things that you aren't aware of that may surprise you when it comes to this tender hearted guy. Keep reading on some really helpful thoughts on how to draw in the Pisces man.
Be Loud and Proud
Ok you really don't have to be loud but definitely let the Pisces guy know you like him. How is he ever going to know if you don't speak up? They aren't the type of men that chase women.
There are some few Pisces type guys that may be a little different but most of them tend to only want to be with women who have let them know they are interested in him.
He will be more inclined to look at you and talk to you more if you let him know you would like to get to know him more or find him really appealing. In fact, he may be a bit oblivious until you say something.
There is also a chance that if you've known him for awhile but never actually let him know you have a thing for him but you suddenly do, he may admit that he always thought you were cute but never said anything.
He wants to pursue a woman that he knows will be receptive to him. In this way he's much like a Taurus man. He doesn't want to waste time or energy without knowing for sure that a woman digs him.
Don't be afraid to be bold and hit on him. Tell him you think he's cute, has great style, or that in some way he appeals to you. He'll be really happy you did and if he feels the same about you, he'll certainly let you know
Pisces man isn't one to beat around the bush so if you tell him "I like you", if he feels like you do, he will tell you "I like you too". From there, things should take off quite well.
Although there may still be a shy Pisces man who is afraid to ask you out so go ahead and take some initiative. Ask him to go have a coffee or ice cream with you. Make it something out in public and something that would allow you two to talk.
I will warn you that if you suggest "Netflix and Chill", he may take that to mean that you're into being friends with benefits and probably isn't the best thing to suggest if you want more. Be very clear!
Appeal to His Ability to Dream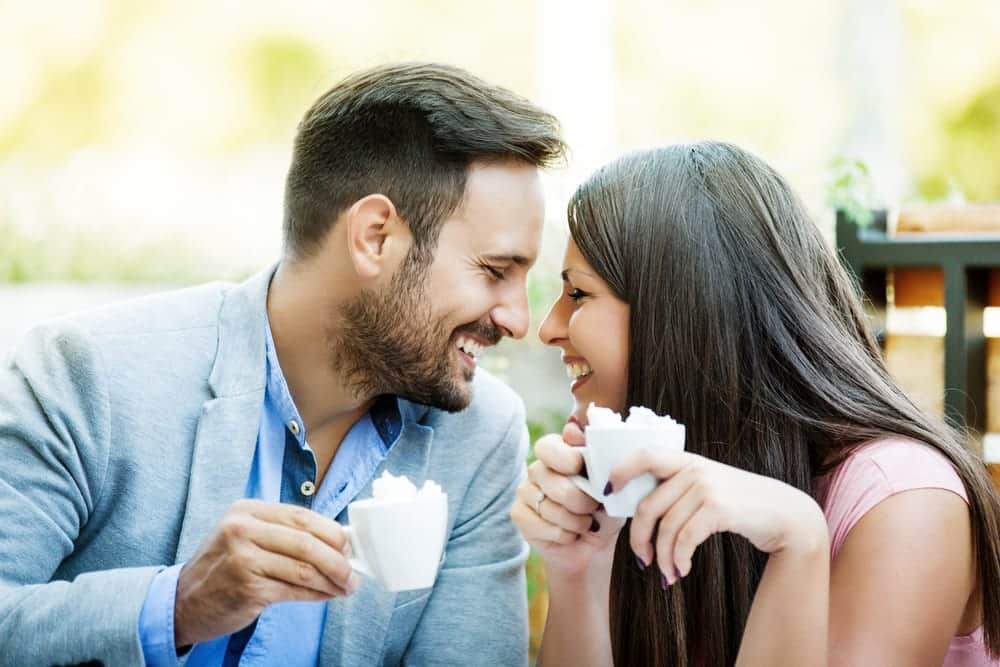 When you get to sit down and talk to a Pisces, ask him what his dreams and goals are in life. He'll be all too happy to tell you and it's likely he'll ask you about your own.
The Pisces man likely  has lots of dreams and life desires to talk about with you but he will want a woman who has some of her own and some that can be shared together as a couple for the future.
When you talk about things you fantasize doing in the future, he'll love it! Talk about your successes with him as he loves a woman who is driven in what she does.
At some point when he's excited enough about you, you'll notice that he starts to include you in future plans. Then you know you've landed this guy. Pay attention because it's really important to notice when he starts integrating you into his life.
It will be even better if you're the type to actually take steps toward your goal and inspire him to do the same. Hearing a woman talk about her dreams versus a woman who goes after hers will impress him.
He wants a partner that will inspire him to live his dreams and make it a reality. He has the ability to do it but he lacks grounding and fortitude. The right woman will help push him in the right direction.
Independently Romantic
I know it sounds like a weird combination but stick with me for a minute. Pisces men are incredibly romantic and will respond well to a woman who is also this way.
Try to sweep him off his feet with poems, songs, or saying romantic things to him. Sending him text messages or messages via social media that are sweet, thoughtful, and considerate will get his attention.
When I bring up independent, I mean that you have to play the game. Romance the heck out of him but also make sure you're not always available for him. Pisces men can be rather strange at times.
He loves spending time with the woman he's into but he also likes to have solitude time as well. That being said, it's a great idea to romance him and get him into you but make sure you have other things going on too.
I don't mean date around. What I mean by not being available is by making some plans with him but also making plans of your own that do not involve him. You can do this with friends, co-workers, or even family.
Even if you want to spend time totally alone then do that. Schedule it. When he wants to have all your time, be sure you don't allow him to. This IS the part where he will chase.
If he suggests going out in the upcoming weekend tell him yes. The next weekend, be sure you have plans with other friends or whomever you want to spend time with. This way he knows you have a life outside of him.
This independence will turn him on and make him want to hound you to spend more time with him. Keep this up for as long as you can until the two of you are deeply in love and in a relationship.
The mystery will drive him wild and make him want you more. Give it a try and reel that Pisces man in.
If you're ready to learn how to attract a Pisces man click here to learn more about Pisces Man Secrets.
Share your story (or situation) with our community in the comment section below (don't worry, it's anonymous).
Wishing you all the luck of the universe
Your friend and Relationship Astrologer, Anna Kovach