It's Pisces season! Combined with a New Moon in Pisces on the 13th and the spring equinox, this is a super spiritual, super sexy, and magical month! The Pisces man is in his element all month. His strengths are highlighted, he is in tune with his philosophies and personal beliefs, and is both reflective and open to new connections. 
He's feeling the spirit of spring while more than happy to contemplate life's deeper meanings, or the beauty of the universe. This means there are many doorways to opportunity! Read on to discover the best ways to attract him this month.
How To Attract A Pisces Man In March 2021 
1. Be A Goddess!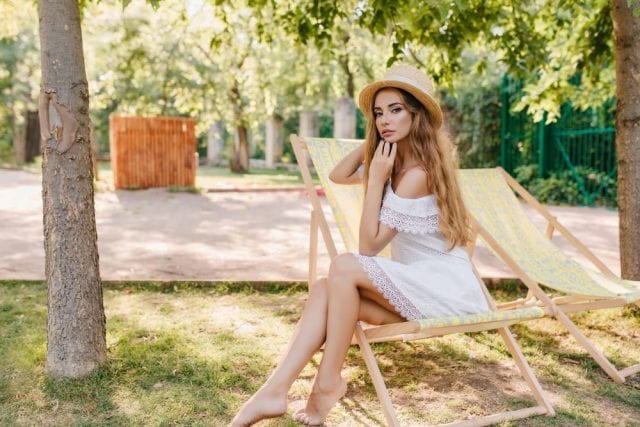 First and foremost, you've got to be a goddess. You must have something extra and special about you. The goddess is musical, creative, sensual, talented, insightful, wise, and emotionally intelligent. 
She has depth and is connected to her soul… If you want to attract the most naturally spiritual and dreamy guy of the Zodiac, you will need to be in tune with your inner goddess. You can quite literally wow him just by being a magical and sensual creature. 
In a social setting, dance, draw, reflect, journal, randomly start doing tai chi or qi gong, and move with divine grace and feminine flow. Radiate independence and complete absence from fear. 
Let your inner beauty and glowing dignity shine through. Pisces men don't like women without a bit of sparkle or inner depth – especially in Pisces month. 
When you're alone together you can let your inner goddess shine in powerful ways too. Allow your intuitive and benevolent nature to be known – talk about times you helped someone, or when your intuition was so on point it was verging on psychic. 
The Pisces man loves conversing about metaphysics, the universe, spirituality and esoteric subjects. Perhaps you're prone to precognitive dreams that come true? Or, maybe you are actually clairvoyant and telepathic, psychic and in tune with extrasensory gifts of perception? Share it!
2. Be Kind & Wise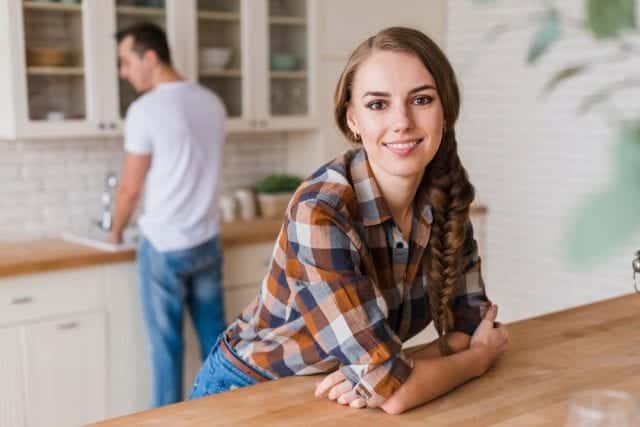 A kind and wise soul sister is what does it this month. The thing to know about this mystical and mysterious creature (the Pisces man), is that he sees people as his extended family. He is very much a soul brother, and this is true even within romantic partnerships. 
Sometimes he will be your lover and other times he will be like a brother, your best friend. He believes in soul and the power of spirit, community and higher idols – a higher power. So, he is looking for a kind, wise and intuitive companion who shares his values. 
Smile with your eyes… make your generous spirit and inner beauty known. Having a warm glow and gentle persona of empathy and compassion will benefit you over any superficial or hot-headed display or personality this month. 
If you're a fire or air sign, be mindful of how sensitive and emotionally intelligent this guy is. This isn't to suggest you're instantly incompatible, it's just reminding you that Pisces functions on an emotional and spiritual frequency first and foremost. 
Kindness wins this month! He further sees kindness as connected to wisdom. The more kind and sincere you are the more intelligent you appear. A bright mind is symbolic of a powerful heart to him. 
3. Be Free-Spirited…
Free-spirited vibes all around! Think of festivals or how you are when you're about to embark on travel. How do you feel? What emotions come up to the surface? Picture that excitement and joyful, child-like wonder, and embody it this March. 
Pisces is the most bohemian star sign. In addition to it being Pisces season until the 20th, there is also a New Moon in Pisces (13th), which represents fresh starts and integration in spiritual ideals, personal philosophies, and self-development. Mind, body and spirit themes are strong. 
It's important that you adopt a carefree and enthusiastic approach to life and self. The Pisces man doesn't have time for negativity or naysayers, nor does he have time for anyone who doesn't count their blessings. 
Show him that you are thankful for all you have – be positive and optimistic, appreciative and self-loving. A healthy mindset projects the image of a healthy sense of self, emotions, body and soul/spirit and all!
Free-spiritedness equally applies to music, nature, art and philosophy. It's how you embrace your life and connect and interact with it on many levels. Pessimistic thinking, worry, and stress simply won't do this month…
4. Transcend Illusions
Transcend fears, illusions and insecurities. The Pisces man sees right through old age illusions and the confusions and ambiguities of society. Even the most grounded and practical Pisces man is connected to the deeper forces and energies of the universe, to the subtle influences and spiritual-energetic life force that constructs the physical world. He sees from an instinctual, intuitive, sensitive and spiritual frequency. He is in tune with his soul.
And, this means he is looking for an open-minded and soulful partner, someone wise and connected to their instincts and higher self. Illusions are strong – they disconnect us and keep us stuck in a state of separation and fear, insecurity and conditioning. 
Being able to see past the illusion and get to the root of truth, where love, light, compassion and unity consciousness prevail, is what makes you a star in the Pisces man's eyes. 
The spring equinox on the 21st is a portal to higher consciousness. If you want to grab his attention, talk about the multidimensional, non-linear, nature of time. Speak to him about the beauty of the stars and planets, the celestial activity up above, and shamans and nature. Nature is healing and he loves the energy of springtime!
5. Trust Him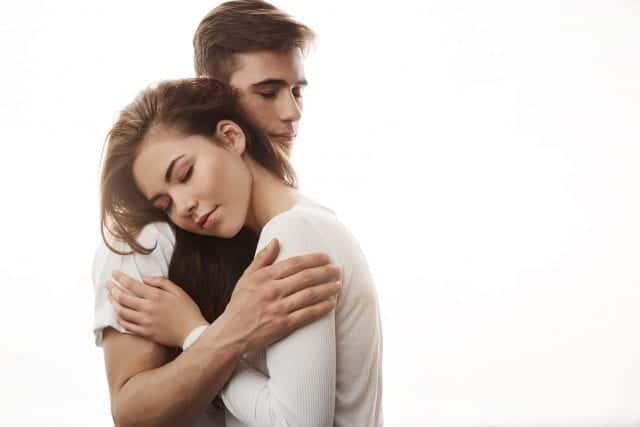 Trust is often earned and not given, but, to the Pisces man, there is a level of expectation. He is an extremely talented, intuitive, intelligent and self-aware person. He has most likely completed many important life cycles and stages of learning, self-development and personal evolution. 
The Pisces man believes in personal growth and seeking to be the best version of himself, self-mastery is a core desire of his. Trust is something he expects, to an extent. 
Thus, trust him, trust his words and stories, wisdom and voice. Anything he tells you comes from a place of deep self-respect and sincerity, and he wants you to know that he. He views himself as trustworthy, and honest, so why shouldn't anyone else? 
Also, here is a secret for you… This sweet and self-mastered man sees everyone as interconnected. To him, we are all a reflection of each other, so you not trusting his words and personal expressions tells him that you don't trust yourself. If you can't meet him on his level, in other words, then there is a problem with you – not him!
No, this isn't a mild or major form of gaslighting or narcissistic personality disorder, he literally believes in the power of positive mirroring. Reflection, interconnectedness. If you don't trust him then you haven't yet integrated the aspect of quality/trait/strength he is sharing. Remember, Pisces is the old soul of the Zodiac…
Read next: 7 Reasons Why Pisces Man Pulls Away (And How To Pull Him Back)
Final Thoughts & Key Astrological Transits
This is an empowering and joyous month for Pisces. There's a lot of Pisces energy including a New Moon in his own sign. 
There's also a Full Moon in Libra on the 28th, bringing to light his need for companionship and the potential for a long-term, committed and loving relationship. 
Libra is all about partnerships and harmony! Be sure to read up on the Pisces Man Secrets too to find out more about this spiritual and emotional man.
Wishing you light, love, and all the luck in the Universe on your journey!
Your friend and Relationship Astrologer,
Anna Kovach