The Sun is in sensitive and harmonious, spiritual and intuitive Cancer until the 22nd. This is a gorgeous month for the Pisces man and an ideal time for love and deep friendship. Pisces is looking for a companion and best friend this month, as he knows friendship and respect are two of the keys to love and longevity in a relationship. There are many fabulous prospects and collective themes swimming around, so read on to discover the best ways to attract (and keep!) this extraordinary creature.
How To Attract A Pisces Man In July 2021
1. Sensitivity Wins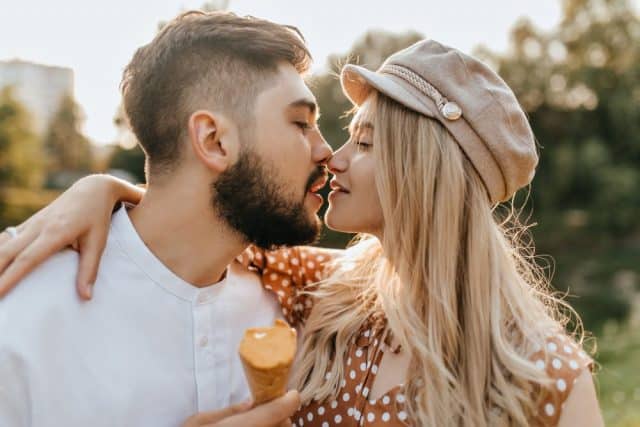 If you're looking for a sensitive and spiritual man, look no further than the majestic merman that is Pisces. Sensitivity relates to two main themes: psychic gifts, instincts, and intuition – and empathy, compassion, and care. Nurturance… a desire to provide emotional support and love through emotional wisdom and maturity. 
You should align with your own inner spiritual gifts before meeting with the Pisces man because this is where your victory lies. Being sensitive is a trait shared by both Cancer, the star sign of the month, and Pisces. Get your psychic and telepathic groove on!
You're given a green light to be as spiritual, intuitive, and seer-like as you wish this month. Discuss dreams, tell him about a premonition or vision that came true, and share stories of how your intuitive inner voice served you in the moment. Being sensitive to spiritual and subtle energy is a turn on for Pisces, as it suggests that you share similar values and qualities. 
Don't be afraid to wow him with your clairvoyance or ability to lucid dream, suss out hidden meanings and wisdom in dreams, and the like. In fact, you can even over-do it this month on the spiritual and esoteric vibration. Oozing spiritual and psychic gifts are on par with oozing sexuality – there's a magnetic and elusive quality about this frequency he adores…
Be sensitive to be sexy, just make sure you do it with the right intentions. The Pisces man is searching for a soul connection as well as an emotional, physical, and mental one, and this requires authenticity.
2. Be Sincere, Stay Clear Of Mind Games
One of the major shadow aspects of Cancer is manipulation. This usually compassionate and totally caring water sign can be extremely manipulative. They know how to manipulate energy and people to make others think, feel and behave a certain way. They can even smile and be happy with inflicting suffering on others! Mind games is the short way of saying it. Thus, be very careful with your intentions for saying what you say and flirting or charming the way you do. 
There is such enormous potential for a wonderful and deep connection, you don't want to ruin it with narcissistic-manipulative tendencies! Try to be as sincere, genuine, and authentic as possible this July. Because psychic gifts and sensitivities are heightened, Pisces is more intuitive and perceptive to subtle energy (including your intentions) than usual.
If you want to showcase your talents, charm, intelligence, wit, intuition, spiritual gifts, wisdom, or anything else, make sure it's from a genuine place. A heart-brain connection is called for. You don't need to worry about appearing too soft or naive, the Pisces man recognizes that love is all we need. 
He is unconditional love and universal compassion after all, so speak and act from your heart as well as your head. He can further feel your aura, your vibe, and the hidden and unseen energy currents you project at him. The Pisces man's empathy is fine-tuned to max frequencies this month.
3. Create Art Or Music With Him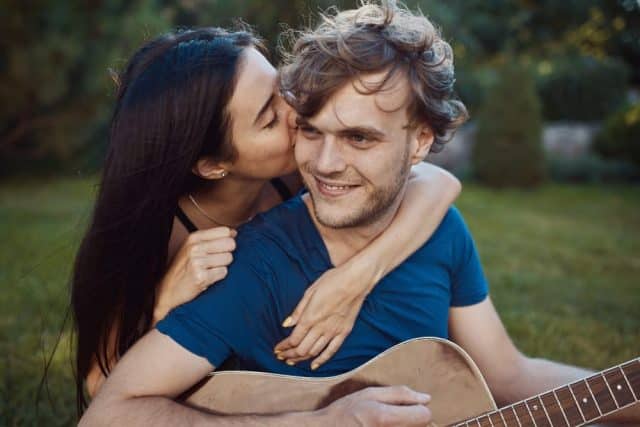 One dream date idea would be to actually make music or art together. As a creative sign capable of deep displays of emotional wisdom and intelligence, Cancer's energies allow you both to tune into the infinite potential of the creative universe. 
Oh, Cancer is also ruled by the Moon – the planet of the imagination and the subconscious mind! This means extraordinary revelations, co-creations, and realizations can come about. 
Put your hands, hearts, and minds together to turn the ordinary into the extraordinary, and the natural into something supernatural, all the while connecting to your extrasensory powers and abilities. Inspiration, imagination, creative genius… all of these are accessible until the 22nd.
And, by sharing such activities with him, he will see you as a real potential (or actual) soulmate. All of the senses are heightened during Cancer season, both physical senses and extrasensory ones – the ones rooted in spirit and subtle perception. 
Divinity flows strongly while access to the divine and sublime are increased. Seduce any and all aspects of him, his mind, emotional body, spirit and soul, and body (through intense eye contact, positive body language, and instinctive flirting).
4. Be Compassionate & Bold Simultaneously
Each Astrological season has a different effect on everyone. The Cancer sun is amplifying Pisces' already compassionate, caring, and empathy possessing nature. But it's also making him feel bolder and more attracted to excitement, passion, and zest – life force, energy, and vitality. 
There's a magnetism and receptive, feminine charm about Cancer which the Pisces man can appreciate. Cancer and Pisces actually measure very high up on the compatibility scale (so check out your synergy!). Be compassionate and empathic while showing great inner strength. The feminine, nurturing, and caring qualities of Cancer are influencing the Pisces man in a very powerful way this July.
Essentially, he is attracted to a strong and independent woman who knows what she wants and who she is, who is also in tune with her intuition and inner discernment. Self-assertiveness, confidence, personal power and authority, self-autonomy… any and all of these qualities displayed with a feminine, magnetic, flair and grace will be warmly received. 
For Pisces, gentle and warm feminine qualities are magnetic to the point of being electric, and this is largely due to his spiritual and soulfully attuned frequency. Pisces is a master alchemist! Can you balance empathy and modesty with fierce fiery strength and courage?
5. Imagine A Better World Together
One thing the Pisces man adores is imagination combined with healthy idealism. He is a dreamer and a visionary at heart, he loves conversing about how to make the planet a better place. 
He is most likely into herbal remedies, superfoods, nutrition and working out – through traditional means like sports, gym and dancing and through more holistic ones, such as tai chi, qi gong, yoga, and other types of martial art/holistic therapy.
Dream up a new world together… Let your imaginations flow and run wild… Feel liberated in self-expression and shine from the inner depths of your psyche. Once he knows you are a highly imaginative being he will be able to be his full, true, vibrant, inventive and genius self. 
Start a story, speak in rhyme or intuitively and see what comes through. Make imaginative self-expression and connection your main aim. This is all enhanced by the visionary, humanitarian, and idealistic Full Moon in Aquarius on the 24th. 
Read next: 9 Reasons Why Women Fall In Love With A Pisces Man
Final Thoughts & Key Astrological Transits
By the time Leo season and a fabulous Aquarius Full Moon arrives, you will have already shown this mystical and special man the depths of your soul, depth, and many talents. There's so much opportunity to create a connection on multiple levels. 
Remember you can discover more about the Pisces man here. And if you feel like you need some personal guidance on your relationship with this sensitive guy, you can book a private consultation with me right here!
Wishing you light, love, and all the luck in the Universe on your journey!
Your friend and Relationship Astrologer,
Anna Kovach
---
---