If your heart has been captivated by a Pisces man, then you may wish to have the magic words that could make him fall in love with you. And if you understand his psyche, you'll know there are some special words and phrases that will actually melt a Pisces man's heart and get him to fall in love with you.
Here are three of the things that a Pisces man loves to hear. Whisper these things to him during intimate moments or send him texts with these special messages. Even using these phrases over the phone when you talk to your Pisces man will make him feel secure in the relationship.
Of course, he loves to hear that you care about him. But that's obvious. What you may not know are the secret things Pisces men long to hear from a woman. These special topics speak to his deep desires and appeal to his secret cravings!
3 Things A Pisces Man Loves To Hear From A Woman
1. Tell Him About Your Dreams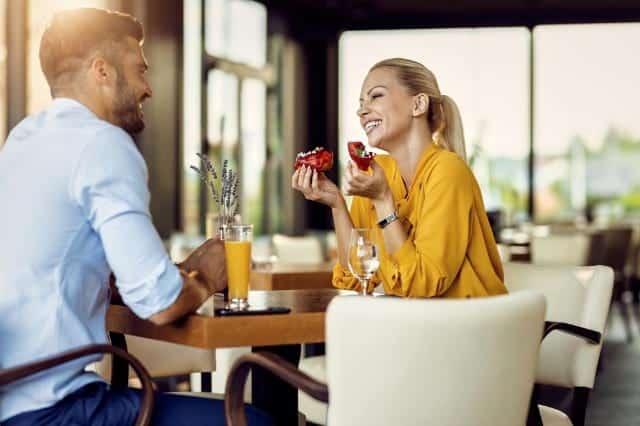 Pisces is a sign closely associated with mysticism and they are usually highly psychic. Pisces men love to hear about psychic phenomena including visions and dreams.
He's romantic and creative and he takes his dreams seriously, knowing these visions aren't just random and have a deeper meaning.
When you tell him about your dreams and fantasies, you'll be playing to a Pisces man's desires and fantasies. He'll feel closer to you when you talk to him about what you dreamt about. This is especially true if you have dreams that are symbolic and reference your relationship with him.
Dreams about your romantic connection or about his future success or fantasies coming true are likely to make his heart melt.
2. He Loves To Hear About Your Deep Desires And Feelings
In addition to hearing about your dreams, Pisces men love to get to the deeper emotional desires that you hold back from most people.
Pisces men are highly sensitive and they love to explore the realms of the subconscious. This includes your emotional desires and feelings.
When you open your heart to him and share your secret longings and feelings, a Pisces man will feel closer to you. He'll easily fall in love with you and will feel like you're exactly the kind of woman he can spend the rest of his life with.
The worst thing you can do with a Pisces man is to hide your feelings or play cool, trying to always be stoic and strong rather than showing vulnerability.
It's far better to express your sensitive side and share your feelings with him. You may be afraid that your intense feelings will scare him away, and Pisces men are empaths so it's good not to bombard him with intense feelings all at once. But he longs to feel close to you by hearing about how you feel and what you desire.
3. He Loves To Hear That You Feel Spiritually Connected To Him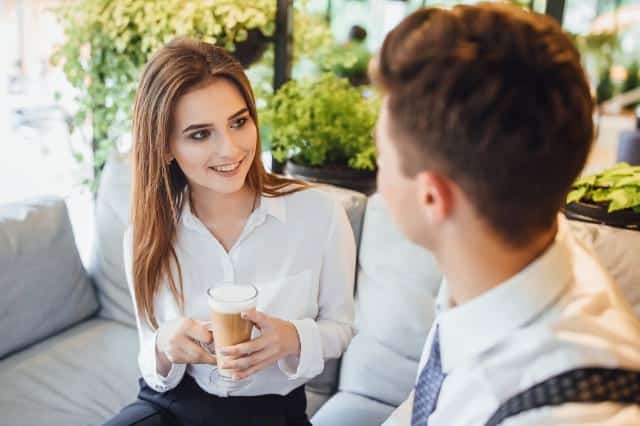 Telling him that you believe you are soul mates or have shared past lives together is music to a Pisces man's ears. But be clear about why you believe this, don't just tell him that you're soul mates without pinpointing some specific examples of why you feel this way.
Pisces men crave a relationship with an emotional, psychological, and spiritual connection. They love knowing that there is a deeper meaning and higher purpose to their relationships.
If you tell a Pisces man that you had a past life regression and you knew each other in past lives, for example, he'll be fascinated. This kind of interest is right up his alley, and he will want to talk to you for hours about the spiritual connection you both share.
And of course, because Pisces men are introspective, sometimes the best ways to connect with him are through affection and silence. Don't be surprised if it takes him some time to process these messages on a deep level.
Interspersing deep conversations with periods of silent affection or gazing quietly into each other's eyes can be a powerful tactic to use with a Pisces man.
Final Thoughts
It's essential to know all that you can about the unique psyche of a Pisces man. They can be complicated, to say the least.
But you don't have to walk this journey alone. I'm here to help guide you and teach you everything you need to know to understand your Pisces love interest.
After all the emotion you invest in this relationship, the worst thing would be for him to suddenly get cold feet, and this can happen if you're not careful!
One wrong move and a sensitive Pisces man will shut down.
But this doesn't have to be your fate if you take the time to get to know what turns him off…. And what turns him on. To make it easy for you to learn more about his secret desires and fantasies, fears, and insecurities, I've created a special guide for women who love Pisces men and want to make sure the relationship truly lasts forever.
Find out exactly what to expect from this sensitive and loving Pisces man and find your forever love with him!
I wish you all the luck in the Universe on your journey.
Your friend and Relationship Astrologer,
Anna Kovach