Every month, the planets change signs and affect our relationships. Depending on the planetary movements, it may be tough to understand the needs and desires of the Pisces man. But with my tips based on the monthly energy, you can draw the attention of a Pisces man or improve your relationship with one in October 2020.
Attracting a Pisces Man in October 2020
1. Take Things to Another Level
If you asked a Pisces man what he wanted out of a relationship in October 2020, he would most likely respond, "a woman who's willing to go deep with me; a woman who's honest, loyal, and devoted." 
He wants someone who he can build a deeper level of intimacy and spiritual connection with, especially in October. 
From October 1 until October 22, the Sun in Libra will highlight the Pisces man's eighth house of sexuality and intimacy. 
During Libra season, notice how affectionate and lustful the Pisces man is. Notice how much goes into his body movements and language. 
Because Libra is an air sign, which means they like to communicate, the Pisces man during this period is more expressive about his sensual desires than usual. He will be more open to talk about them with you out loud. 
One way to use this energy to your advantage is to ask him outright about his desires and fantasies, and if you feel comfortable, act them out. 
Before you say, Not me, I would never do that! remember this energy is not always sexual. The eighth house represents spiritual and emotional intensity just as much as it does sex. 
Instead of resulting in intimacy, you could focus on scenarios that tap into his imagination and ideals of unconditional love. 
For example, has he ever imagined himself walking hand in hand on an exotic beach in Mexico? Or cooking a rustic, fine dinner for two in the mountains? 
Whatever his fantasy may be, do your best to take things to the next level and incorporate more of his desires. 
If I had to choose the most important thing to know about dating the Pisces man in Libra Season 2020, it's being able to fulfill his needs while balancing your own. 
On or around October 22, you may notice that the Pisces man shifts gears. 
Instead of being focused on fulfilling his present desires, he will be more open and curious to explore new ones — to take his interests and relationships to the next level. 
This is because from October 22 until November 21, the Sun in Scorpio will transit the Pisces man's ninth house of adventure and higher learning. 
Use this four-week transit to focus on building shared interests with the Pisces man. 
2. Be a Helpmate
When it comes to the selfless Pisces man, there's one thing that this water-ruled man cannot resist — a helpful woman. 
Known for his ability to heal and help others, the Pisces man finds it a rare gem when he can find a woman who takes care of him better than he can take care of others. 
This energy is even more intense with Venus, the planet of love and relationships transiting his sister sign of Virgo from October 2 until October 27. 
When Venus is in Virgo, Venus highlights the Pisces man's seventh house of one-on-one relationships. 
During this transit, the Pisces man will be most interested in the woman who is helpful and kind; who brings more organization and balance into his life. 
For example, this creative man can get lost in his work or train of thought for hours. So, doing something as simple as dropping off dinner or calling to remind him to eat means a lot. 
3. Intrigue His Mind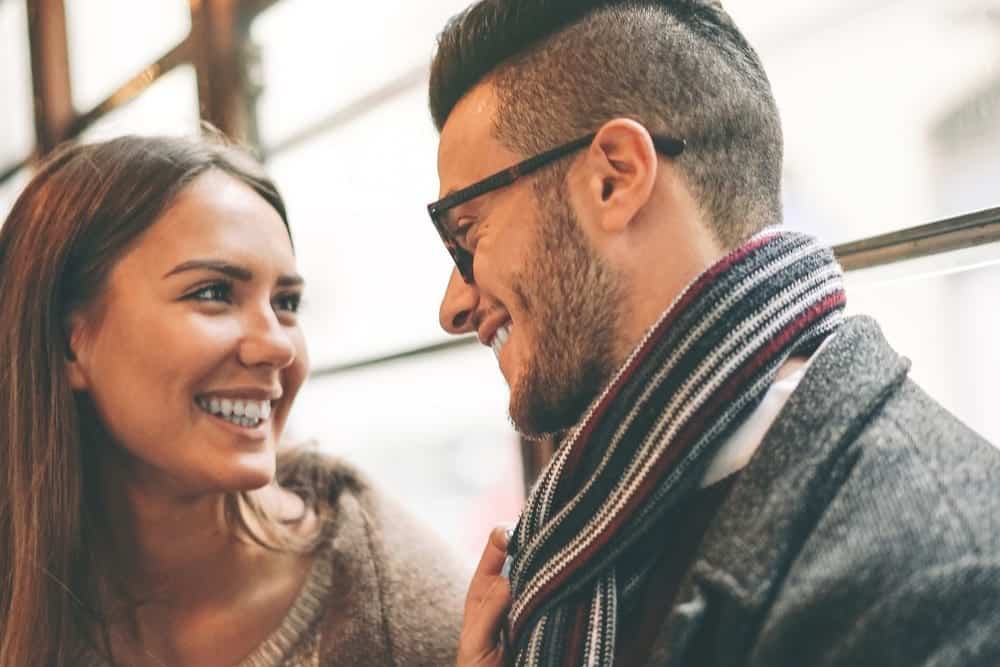 When it comes to how the Pisces man thinks about love and relationships in October 2020, he's focused on the woman he finds most interesting; the woman who knows how to intrigue his imagination. 
From October 13 until November, Mercury, the planet of logic and reason, is retrograde in Scorpio. 
In astrology, Mercury retrograde is an opportunity to slow down and reflect on communication skills and shared interests. It is an opportunity to review and refine recent decisions. 
During this transit, Mercury will spotlight the Pisces man's ninth house of adventure and good fortune. 
Because the ninth house is often associated with travel and diversity, this is a good time for the Pisces man to look outside his comfort zone and date someone new. 
However, before he can do that, he needs to know that you are on the same page. He will be most attracted to the woman who makes him laugh and shares similar interests. 
As a relationship astrologer, I believe the best way to approach this transit with the Pisces man is to focus on building a friendship. 
Instead of staying up all night making love, try one night staying up to stare at the stars and share your deepest dreams, fears, and secrets. 
Just make sure that whatever you and the Pisces man share remains confidential. He won't forgive you easily if you betray his trust. 
Read next: 5 Turn-Offs That Make a Good Pisces Man Leave a Great Woman
4. Spoil Him with Affection
Is the Pisces man feeling more passionate and assertive in October 2020? Wondering where all this extra fire is coming from? 
Well, for starters, the month kicks off with a Super Full Moon in Aries on October 1-2, and in astrology a Full Moon brings extra excitement and vitality. 
And with October's Full Moon in Aries illuminating the Pisces man's second house of self-worth and comfort, he may be feeling more confident about who he is and what he has to offer. 
With the second house ruling what one has, and Aries representing action, the Pisces man is ready to make the first move.
But if you know a Pisces man, you know he can be a little shy and reserved.
Therefore, if you want to attract the Pisces man and win his heart, take advantage of the Full Moon's lustful vibes and shower him with affection. 
Show him that it's okay to express his emotions rather than holding them in. You'll be surprised how fast he returns the favor! 
Overall, if you want to attract a Pisces man in October 2020, I suggest taking things to the next level, being a helpmate, intriguing his mind, and showering him with love and affection. 
For those who are ready to dive deeper and start your journey to unconditional love with a Pisces man, my guide Pisces Man Secrets is better than any daily, weekly, or monthly horoscope app you'll ever read. 
Instead of just giving you the basic knowledge of the Pisces man, I share real-life stories and examples of women who have been where you are and now have the relationships of their dreams.
In this intuitive guide, I'll share with you my top secrets for winning the heart of the Pisces man. If you're ready, purchase Pisces Man Secrets here.
And why not take my free love and compatibility quiz to find out if you and your Pisces man are a match?
I'd love to hear your results in the comment section below!
Your sister and relationship astrologer,
Anna Kovach