Every month, the planets change signs and affect our relationships. Depending on the planetary movements, it may be tough to understand the needs and desires of the Pisces man. But with my tips based on the monthly energy, you can draw the attention of a Pisces man or improve your relationship with one in June 2020.
Attracting a Pisces Man in June 2020
1. Be Gentle
June 2020 is an emotional month for the Pisces man, so be mindful of his emotions when you approach him.
With the transit Gemini Sun highlighting his most sensitive feelings about family, home, and emotional security, during this time the Pisces man is most attracted to a woman who is gentle and kind.
He will be turned off by abrasive women who are loud and overbearing. Instead of bombarding him with your thoughts and ideas, play it cool.
Throughout the Sun's transit in Gemini, he will experience different moods and perspectives.
If you can accept that he may not be feeling at his best right now and learn to love and support him anyway, you will experience an entirely different man when he starts to feel more energized and rejuvenated, especially on or around the Sagittarius Full Moon and Lunar Eclipse on June 5.
During this lunation, you may notice an upswing in the Pisces man's mood and overall demeanor. This is an excellent time to take him on a mini-vacation or long walk through the woods.
From June 20, when the Cancer Sun highlights the area of his chart that rules creativity, pleasure, and romance, the Pisces man will be most attracted to the woman who is confident, seductive, and talented in all areas of her life.
This is the beginning of a very romantic and creative period for the Pisces man, so take advantage of his joyful and playful mood.
During this period, I would suggest doing fun activities that complement his youthful imagination and artistic skills.
With this area of his chart highlighting music and sound, it may be fun to make him a motivational playlist that he can dance to depending on his mood.
2. Respect His Need for Rest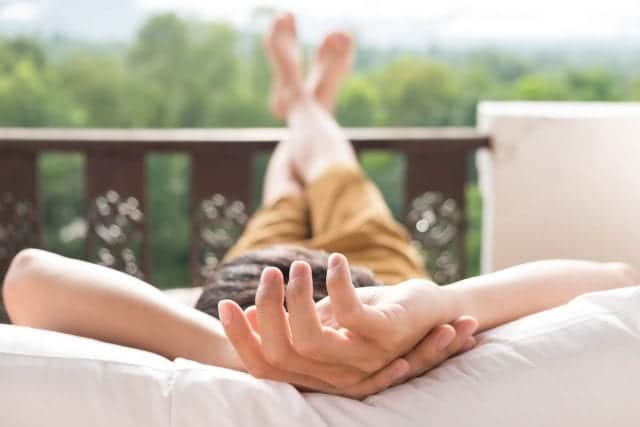 With Venus still retrograde in the Pisces man's fourth house of home and emotional security in Gemini until June 25, the Pisces man may be less energized than usual.
During this period, give him the space he needs to slow down and reflect.
If he asks you for more space, give it to him, and if you can help him with a small task, pitch in without a fight.
Although this period may be more taxing for you, you will be grateful for the support he gives to you in return when you're not feeling your best.
To show that you respect his need for solitude and rest, book him a massage or send him an at-home spa kit that will help him relax.
If you want to feel connected to him without invading his space, suggest that you read a book together, or meditate at the same time of day.
By doing simple, no-pressure activities "together," you are building a strong foundation for what the future may bring once Venus stations direct.
3. Inspire Him to Dream Big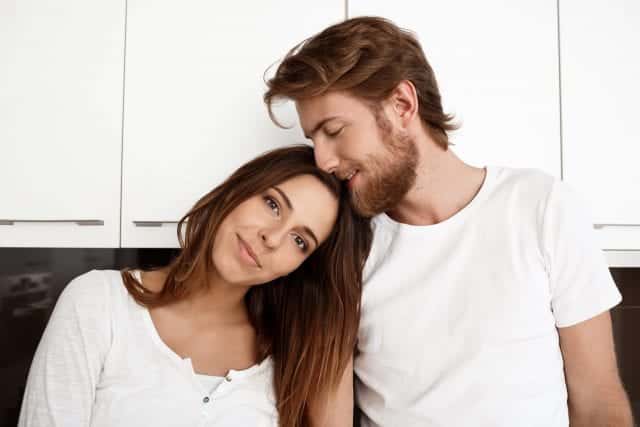 To add even more fuel to the retrograde fire, Mercury will station retrograde in the Pisces man's fifth house of love, pleasure, and creativity on June 18.
During this three-week transit, notice where the Pisces man thinks too small or undermines his own ability to create and manifest his wildest dreams.
Does he talk himself into depression? Or do you find that he keeps repeating the same patterns over and over again?
Or maybe he's having a hard time letting go of an ex or a troubling memory, or he's having a tough time with his mother.
Whatever the case, find simple ways to inspire the Pisces man to claim his dynamic talents and to be bolder and braver when sharing them with the world.
With Mercury ruling the mind and communication, this is an excellent time to check in with your inner critic and make sure that you aren't holding back in your connection with your Pisces man.
If you are a water sign like him, it may be hard for both of you to come out of your funk.
However, if you are a fire or air sign, this is your opportunity to show him that you can be a positive influence in his life. Even though you have minor differences, opposites can attract.
Read next: 7 Pisces Man Traits That Will Help You Understand His Behavior
4. Take a Risk
On June 21, the Cancer New Moon and Solar Eclipse invite the Pisces man to take a risk and begin a new chapter in creativity and love.
If you've been waiting for the opportunity to put your heart on the line and tell him how you feel, this is the best time to do it.
However, be mindful that several planets (including Venus and Mercury) are still retrograde. Therefore, you may not get the response that you were hoping for.
Even so, I truly believe that the Cancer New Moon will be life-changing for the Pisces Man.
During this lunation period, you have the opportunity to set new standards for who you are as a couple and how you would both like to be loved.
If you and your Pisces man have been contemplating moving in together or starting a family, this may be the time to take a leap of faith and move forward with your plans.
Just remember that eclipses are major cosmic events that typically unfold over six months. So don't expect overnight results.
Overall, if you want to attract a Pisces man in June 2020, try your best to be gentle, respect his need for rest, inspire him to dream big, and take a risk for what you love. 
If you are serious about attracting and building a healthy relationship with a Pisces man, my guide Pisces Man Secrets is better than any daily, weekly, or monthly horoscope app you'll ever read. Instead of just giving you the basic knowledge of the Pisces man, I share real-life stories and examples of women who have been where you are and have overcome their challenges—and are now living the love story of their dreams.
If you're ready to dive deeper and start your journey to unconditional love with your Pisces man, you can purchase Pisces Man Secrets here.
And while you're at it, go ahead and find out the compatibility between you and your Pisces man with my free compatibility quiz. It's an easy way to see if you have what it takes to make it in the long term.
Have you noticed these astrological influences on your Pisces man? Let me know in the comment section below!
Your sister and relationship astrologer,
Anna Kovach