Every month, the planets change signs and affect our relationships. Depending on the planetary movements, it may be tough to understand the needs and desires of the Pisces man. But with my tips based on the monthly energy, you can draw the attention of a Pisces man or improve your relationship with one in July 2020.
Attracting a Pisces Man in July 2020
1. Get Romantic
If you asked a woman her favorite thing about a Pisces man, it would probably be the fact that he can be very romantic. 
And with the transit Sun in Cancer highlighting the Pisces man's fifth house of romance and pleasure until July 22, this is one of the most sensual times of the year for him.
During this period, the Pisces man is most attracted to the woman who not only brings out his romantic nature but expresses the enchanted goddess within herself. 
If your dominant placements are in water or earth, this transit will come naturally for you.
On the other hand, fire and air signs will have to work harder at channeling their inner romantic. You will have to take notes and learn to follow his lead. 
However, expressing your emotions and being considerate are learned traits, so there's no sense in stressing or acting out to get his attention.
Instead, focus on building your self-esteem. The more confident you are in yourself, the more open and flexible you are when sharing with others. This is very important to the Pisces man.
If you're looking for dates in July 2020, think red roses, bubble baths, and a sensual massage. Turn the privacy of your bedroom into a full-body spa. 
With Cancer season inspiring the Pisces man to indulge in rich experiences, bring out your home chef skills and make him something nice.
If you have the budget for it, it may even be nice to bring in an affordable private chef. The Pisces man will be blown away by your thoughtfulness and attention to detail. 
2. Gather With Friends

One thing I know about a Pisces man is that he will go above and beyond for his close friends and loved ones. 
This is especially true on or around the July 4-5 Full Moon and Lunar Eclipse.
With the Capricorn Full Moon and Eclipse highlighting his eleventh house of friendships, it may be fun to gather with friends and family to let off some steam. 
If you've had any run-ins with his friends or weren't sure how they felt about you, this lunation is an excellent time to get to know them better. 
Although you wouldn't think that being friends with his friends was so important, having approval from those who matter most is essential to the Pisces man. 
To help things go smoothly, make sure to pitch in and contribute to the planning or financial cost of your social gathering. 
You may opt to bring the games, coordinate the events, or organize the refreshments. 
Even if you feel like the Pisces man doesn't appreciate your effort or notice the time you've put in, let it go because he's watching. He sees all the love and energy you've shared.
3. Talk About Your Fears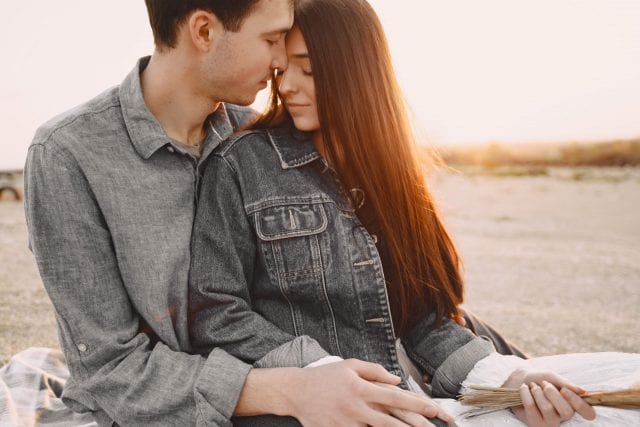 Fear isn't something the Pisces man likes to talk about, but it needs to be addressed to move forward in July 2020.
With Mercury, the planet of thought and communication, retrograde in his fifth house of Cancer until July 12, the Pisces man will be reflecting on his fears regarding love. 
As a woman, it's not your job to pacify him, but it would be nice (and helpful) if you could be considerate about where he's been and where he's going. 
If you find that the Pisces man acts ashamed or neglects his internal feelings, talk openly about yours. 
As a mutable water sign, the Pisces man is easily influenced by his peers and the environment. Therefore, when you are vulnerable, it encourages him to be vulnerable, and this opens the door to a new season of Love. 
Read next: 20 Pros and Cons of Dating a Pisces Man: the Good, the Bad and the Ugly!
4. Invest in Your Future
When it comes to finances and overall drive, July 2020 is the beginning of a new lucrative cycle for the Pisces man, and this boosts his confidence. 
With Mars in Aries highlighting his second house of self-esteem, the Pisces man is more open to aggressively exploring his desires. 
During this period, think about your future with the Pisces man. Contemplate how he fits into the overall vision for your life. 
Does he make you feel worthy? Does he make you feel valued and seen? Can you be successful together? If not, how can he do better? What can you both contribute to the relationship to make it worth your while? 
If you've ever felt unappreciated, this is your time to ask for what you deserve. 
Sexually, Mars in Aries influences the Pisces man to be more giving and passionate. So, don't be shy when telling him what you like. Be honest and direct. Show him how to please you. This will turn him on. 
Overall, if you want to attract a Pisces man in July 2020, be romantic, gather with friends, talk about your fears, and invest in your future. 
If you are serious about attracting and building a healthy relationship with the Pisces man, my guide Pisces Man Secrets is better than any daily, weekly, or monthly horoscope app you'll ever read. Instead of just giving you the basic knowledge of the Pisces man, I share real-life stories and examples of women who have been where you are and have overcome their challenges and are living the love story of their dreams.
If you're ready to dive deeper and start your journey to unconditional love with your Pisces man, you can purchase Pisces Man Secrets here.
And while you're at it, go ahead and find out the compatibility of you and your Pisces man with my free compatibility quiz. It's an easy way to see if you have what it takes to make it in the long-term.
Have you noticed these astrological influences on your Pisces man? Let me know in the comment section below!
Your sister and relationship astrologer,
Anna Kovach