The Virgo season has some dreamy and romantic times in store for gentle Pisces man. This is good news, as he will be faced with a lot of romance time with his love interest and he will be given an opportunity to explore his emotional depths freely.
This New and Full Moon carry very potent energies for the Pisces man, and create romantic openings for emotional exploration and delving into the depths of his own heart. This month really has excellent transits in store for him. 
What's more, the Pisces man is bound to receive some well-meant and solid advice that will save him some grief in the future and come in handy in the times to come. He'll have some high quality moments in all aspects of socialization. 
There are going to be some challenges in communication during the middle of the month, and extra care in choosing your words is needed. If not, they may turn into lethal weapons and spoil the rest of the month for you and your Pisces man. 
If you want to find out what exactly universe has in store for your Pisces man during September, then by all means, read on! 
Put On Your Heart-Shaped Glasses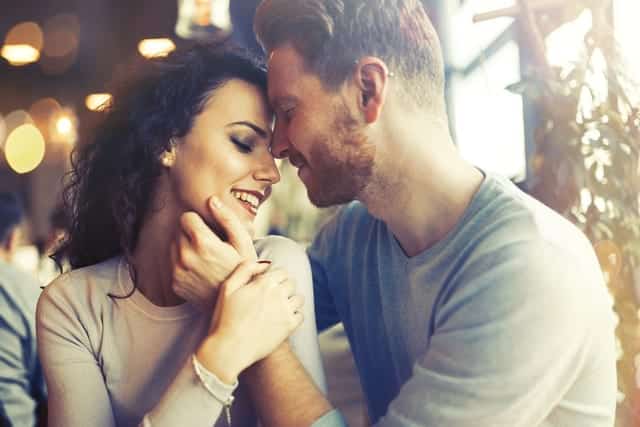 At the beginning of the month, Neptune is stationed Retrograde in the Pisces man's 1st house, and from there it creates an exact opposition with Mars in Virgo. This gives rise to sexual tension between the Pisces man and his love interest. 
The lesson here is to learn about love from a different point of view, not necessarily in the form of a conflict (but that is not excluded either). 
The Moon in Cancer in Pisces man's 5th house creates an opening for romance, pleasant time spent with his love interest, and passionate "rolling in the deep end" of emotional expression that will merge more than just bodies, but also souls. This is perfect timing to ask him out on a date!
Neptune, despite being Rx, conjuncts Pallas in Pisces in his 1st house, and this prompts him to set firm love standards and take care of his increased romantic needs. He will definitely be wearing his pink, heart-shaped glasses, and this is great news for his romantic life and for you!
Heart Eyes Emoji
The New Moon happens in his 7th house of marriage and long-term partnerships, and what's more, Neptune aspects his 5th house. This means that his need for emotionally-charged, fun times is extremely high – he wants to experience romance and he wants to give in to love. He will be extremely romantic and oriented towards romance during this transit. 
Mars and the Sun oppose Neptune, which leads to charged sexual vibes and high attraction towards a partner that has all of his boxes for a long-term partner checked. 
His desire to become one with his partner will be at its peak right now, so you might experience his enhanced neediness. Just roll with it, and don't let it stop you from making the best out of this fertile New Moon transit. 
The New Moon in Virgo is an emotionally revealing transit for Pisces man, he's learning about himself and his emotional needs through his partner. His 7th house is highlighted and there are some blasts from the past that might come into contact with the Pisces man. 
He is also likely to receive some good advice from a Taurus friend… who has both feet firmly planted on the ground, on the contrary from the Pisces man. This advice will turn out to be very beneficial for his love life, although he might not want to hear it at the time.
Communication Is Key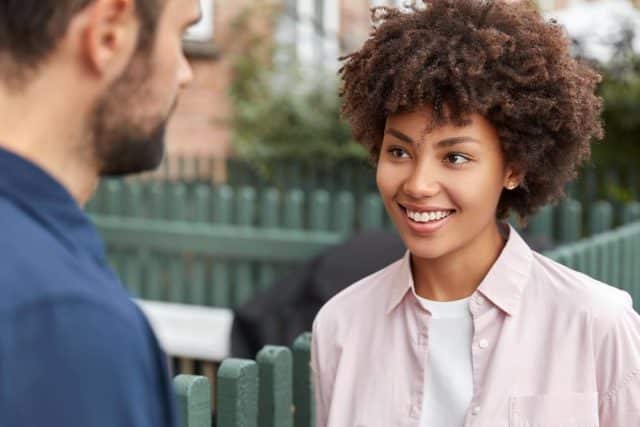 Around the middle of the month, communication is highlighted by the aspects in the sky for the Pisces man. Neptune creates a difficult opposition with the Sun, and this leads to a conflict with a father figure or boss at work. The Pisces man will experience this very personally, and he will feel very sorry for himself. 
Relief comes in the form of a time well spent with a friend, this time someone who's a Capricorn dominant. And although the Pisces man may come across as having an emotional detachment and lack of understanding from his sturdy friend, he will receive solid advice that will increase his productivity once more. 
Mars opposing Neptune will create a lot of sexual tension with the Pisces man's partner or crush; this might also lead to verbal conflict. Whatever happens, watch your words… albeit they cut too deep into the idealistic heart of Pisces, then it will be hard to recover his trust and openness. 
He will feel the increased need to hang out with his siblings or close friends with whom he grew up with. He's going to seek comfort in familiar people and security in well-known surroundings. He might go out on a speed date, but that won't grow into something serious.
Stay Grounded
The Full Moon on the 20th of September makes exact conjunction with Rx Neptune in his 1st house. His dreams will come into focus, his eyes will be dreaming of romance and a better reality even when they are wide open. 
He'll be prone to idolizing you and your virtues – which seems great, of course, but every Pisces has a rude awakening from time to time, so don't let him get overly carried away. Someone has to be grounded, and it for sure won't be him during this transit!
But beware, if you dig your feet too firmly in the ground and a serious conflict may arise. So, try to find the perfect balance between grounding him and letting him daydream. 
Once again, he will receive good advice from a friend, only this time, it will be someone who is a Pluto dominant, someone who understands him on that phlegmatic level that only water dominant signs can fully comprehend. 
This will be followed by a secret that will come to light and change his core system within his family and in the manner how he relates to others. He might have some serious trust issues after this, but it shouldn't take long for him to be back to his usual, romantic self.
So Dreamy
Around the 25th of September, things are looking up. He'll be romantically engaged in his mind and he'll have romantic daydream scenarios abound. It's going to be a good idea to ask him out on a date and to plan something romantic, time together that will be soothing for his senses after all the Full Moon drama. 
There's going to be an opportunity to solve some of the family matters and drama that occurred some time ago, but he might not be up for it quite yet. If you see that he's withdrawing, try to goad him out of his shell. 
He'll feel the increased need to watch nostalgic movies and perhaps indulge himself in alcohol of his choice. As long as it doesn't turn into a bender, it's all good. But with Pisces, it's often difficult to see and set a clear line. 
Neptune is hitting him hard; he's going through major personal changes. What will become of him depends entirely on him, but reminding him that he has good friends and people that care about him is a good idea at this moment.
Read next: 7 Secret Ways A Pisces Man Expresses Love
Good Times Are Coming
At the very end of the month, he will have a positive influence from a female foreigner that will leave a good impact on his faith and self-belief system. This ought to 'put him back on track' if he managed to lose it during the middle of the month. 
The Moon trines Neptune and this will lead to sexual pleasures and falling in love with someone who shares his water element. This could be a great thing, because he finally found someone who gets him. Or, it might be a terrible thing because he stumbled upon someone who'll enable his less favorable habits. Only time will tell… 
Once again, his friends will come to the rescue with solid advice. This advice will be a positive influence on his relationship field in the long run. 
Are you looking for more ways to make your Pisces man your forever love? Or do you feel like there's still some bumps in the road with your Pisces guy? I've still got a few spots left for my VIP consultation where I can answer all your personal questions in love and life. Check it out right here.
All the love and happiness in the world.
Your friend and Relationship Astrologer,
Anna Kovach
---
---