Spoiling your man is the best, right? There's nothing like seeing that special look of surprise on his face as you reveal the perfect gift! But the pressure of finding it? Not so nice! Astrology is your best friend in times like these. Here are some great gift ideas for the Pisces man in your life! 
As they say, the gift is in the giving! And being with a generous Pisces guy, you likely know all about being spoiled. Now it's your turn to give back, and you want to make it something really special. 
There's no bleaker feeling than giving a gift that's unwanted. Being such a sensitive and empathetic sign will ensure that your Pisces man never shows his disappointment—but you'll still know you missed your mark. 
Each Zodiac sign has particular likes and dislikes, and they have certain gifts that just make their day! If he's new to you, this is the perfect list to keep handy—but even if you've been dating for some time, this will never go to waste! 
Here's some ideas for gifts you can get for your beloved Pisces guy: 
7 Perfect Gifts To Get For Your Pisces Man
1. Surfing Gear
Pisces men love, love, love the sea! That's no surprise, with them being the symbol of the Fish.
Pisces men usually make excellent surfers, and you may even get a little jealous of all the time they spend in the ocean without you (perhaps it's time to learn?)! 
If he's that kind of guy, then he's definitely always going to need surfing gear. This means a new board to add to his arsenal (if you have lots of money at hand, of course!), or a new wetsuit.
If you're not budgeting big, maybe it's the small thigs, like booties, a hood, surf wax, a leash, fins or a surfboard bag. An even better idea is to get yourself a surf lesson on the sly and surprise him with your moves the next time he goes into the water.
If he's never surfed, gift him a lesson for the two of you!
2. An Instrument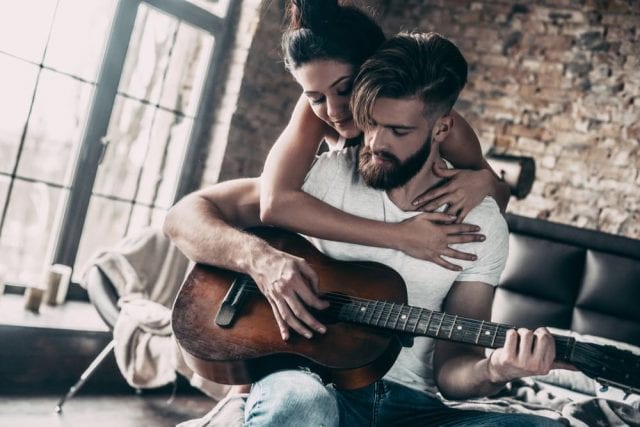 The second thing that most Pisces men love, after the ocean, is music. These men make the most soulful musicians, and they just love to dance and sing, too. They process their intense feelings through music, and it helps them to escape from reality, if just for a moment. 
Maybe he already plays something. In this case, get him a new songbook, or a fresh pick, guitar strap, or bag. Maybe you can buy him a completely new instrument to try. Why not check out world music instruments, such as a tribal drum, a didgeridoo, or something else that's out of the ordinary? 
Even if he doesn't use it right away, he'll be bound to pick it up at some stage and try it out. And when he does get the hang of it, he'll be over the moon! 
If you're not sure, you can also grab him a gift card at your local music store and let him do the choosing.
3. Concert Tickets
Even if he's not the instrument type, he's almost definitely the dancing type (especially with a few beers in him!). Find out what his favorite type of music is, and grab some concert tickets for a show planned for the future. This is a double-win because you'll get to go with him and have some fun! 
Even better, save up for his favorite band (or close to), and get him a special pass! This will blow his mind, and he will be endlessly grateful to know that you have taken him into such consideration. There's nothing quite as wonderful as sharing music together and having a bit of a party!
If his favorite bands don't have anything scheduled yet because of current events, make him a beautiful card that will serve as an "IOU" for a future concert or festival.
4. A Streaming Service Subscription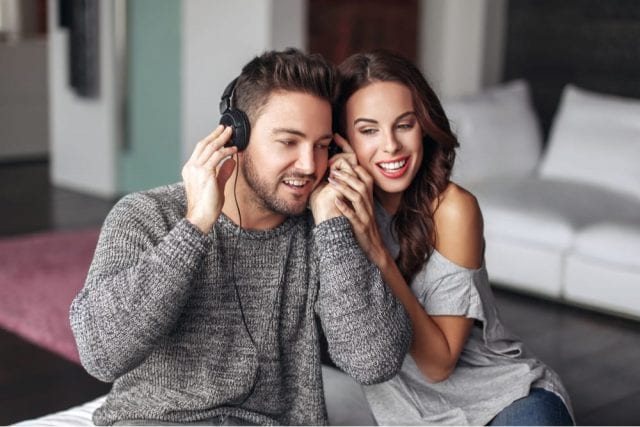 The final music-themed gift you can get for your Pisces guy is a Spotify subscription, or something similar. Back in the day, we would buy our men a CD or something similar, but it's all changed – so we have to get creative! 
You can also try out Apple music, or Google play—whatever he may not have. 
If he already has a subscription, then it's a good idea to find out if he has a turntable and get him a few more records to add to his (probably substantial) collection. 
Pisces men inevitably have poetic, musical souls. 
You may even make him a special playlist and play it to him—this is as romantic as it can get! 
5. A Yoga Retreat or Class Package
Many Pisces men are super-spiritual types. They may not be overtly "woo-woo," but they do have a draw to that world. It's not uncommon to hear a Pisces man speak about their tarot cards, Astrology, or even about going to Church, believing in Krishna, or subscribing to Buddhism. 
A non-threatening way to open up this world or him—or to support it if he's already into it—is to buy him a monthly package for yoga classes. See if a local studio is offering outdoor classes or an online version.
The chances are good that you do yoga, too, so this can be something you share together. Another win-win situation!
There's nothing like building up a sexy sweat together and forming a deep connection on—and off your mats.
6. The Latest Fantasy Series
Pisces men love to escape. Whether this is into their music, into the ocean, or into a new book, they need to switch off sometimes. 
Many Pisces men are into reading, and often, it's fantasy (at least when they're younger). If it's not fantasy he's into, find out what his favorite books are and find new releases in the same vein. 
He will particularly love a set of books that he can dive into! If he's the digital type, perhaps you can look into getting him a few Kindle books. Just be prepared to say goodbye to him as he disappears into his special fantasy world for hours on end! 
Audiobooks may also be an idea if he likes to exercise or drives a lot for work. 
Read next: Essential Knowledge for Any Woman Married or Engaged to a Pisces Man
7. A Good Bottle Of Wine
The truth is, most Pisces types have an indulgent side to them. And that usually relates to wine, beer, or other kinds of "naughty" treats. These guys can be a lot of fun when they're slightly sauced, so go ahead and get that delicious bottle of wine he loves! 
Combine it with some good music and dancing, and you've got yourself quite a winning combination! Be sure to have a glass or two yourself so that you can enjoy the experience together. 
You may even want to visit a winery and enjoy the peaceful, luxurious experience with each other—he will just love that! 
Do you get stressed out over gifting? What are your go-to presents for your special guy? I'd love to hear from you in the comments!
If you'd like to learn more about these mysterious and sensitive men, look no further than my Pisces Man Secrets:
Your friend and relationship astrologer,
Anna Kovach
---
---